Recent pages on Simplified Solar Power explored the topic of solar power as it relates specifically to Arkansas, and to Florida.
Both Arkansas and Florida receive plenty of solar energy to make solar power an excellent alternative energy source. The new pages available on these topics offer readers information and resources they will find useful if they live in these states and are considering investing in solar power.

The two pages are part of the newly developed resources section of the Simplified Solar Power website.
Featured Product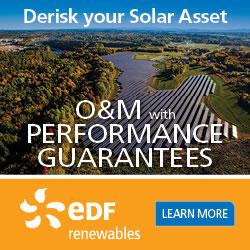 EDF Renewables offers the same innovative solutions that maximize the performance of our own 5.2 GW of installed projects. Because we're not an equipment manufacturer, our recommendations are transparent and data-driven. We cover the entire project lifecycle: from pre-commissioning support, through warranty and post warranty operation, to late stage and decommissioning.