CSP Today has released the third edition of the CSP TODAY WORLD MAP 2011 coinciding with the 5th edition of CSP TODAY USA annual event
The CSP Today World Map is a unique document that contains a world map showing 230 plants in planning, construction or operation. The leading reference tool also includes detailed maps for the main CSP markets including USA, Spain, Australia, China and MENA.

"It is interesting to see year to year how the industry is developing and expanding. This year we have 230 plants, or 40GW globally in our pipeline" explained Belén Gallego, founder of CSP Today and chief commissioner of the map.
For further clarification and more user friendliness the document also has a detailed list of the main characteristics of each plant, such as EPC, developer, capacity and technology.
"We will be reviewing them quite often so we are looking to get feedback from the industry. You won´t find a most updated CSP today anywhere" comments Gallego.
The map, is absolutely free to download from: http://www.csptoday.com/usa/csp-world-mapmainen.shtml
About CSP Today
CSP Today is the leading business intelligence, news and events company focused exclusively on the concentrated solar thermal power industry. For more information please visit www.csptoday.com
For information about the CSP TODAY USA 2011 please visit www.csptoday.com/usa
Contact details:
Beatriz González
Marketing Manager
CSP Today
bea@csptoday.com
UK Phone +44 207 3757231
Featured Product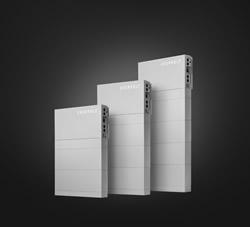 Extract maximum power production from every roof size and shape. HIT® AC Series combines the module efficiency of Panasonic solar panels with the intelligence of Enphase microinverters. A built-in IQ 7X microinverter with Individual MPPT (Module-level Power Point Tracker) tracking helps deliver an all-in-one module that offers design flexibility, reduced installation time, and a higher ROI. Field-replaceable microinverter with no DC wire management required yields lower cost of ownership.