Installing solar power systems is becoming popular in Australia. Latest research recently showed that more than 100,000 solar power systems were installed throughout Australia in 2010.
Latest research shows that solar power is becoming a very popular alternative to conventional power. More and more Australians are installing solar panels and hot water systems.

More than 100,000 solar power systems were installed throughout Australia in 2010. This data comes from a recent report made by Clean Energy Australia. 2010 saw more solar power installations in one year than there were in the preceding decade.
Also included in the above mentioned report, more than 55,000 jobs will be created in renewable energy - solar, wind and water - industries in Australia by 2020.
Households and businesses who would like to support renewable energy should act now. It has never been easier or more affordable to install solar power than it is right now in Australia.
Modern Solar is a reputable solar power specialist is Australia. Modern Solar has
solar panels
and
solar hot water
systems to suit every home and every budget in Australia and with over 30 years experience and over 300,000 happy customers.
Featured Product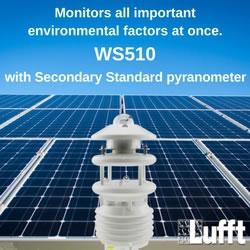 Professional weather sensors form the heart of large solar plants supporting their operation and performance. Lufft was the first manufacturer to combine several sensors in one housing, bringing the largest multiparameter weather sensor family with 19 members into being. Many of them are well-suited for solar site assessment and continuous monitoring. The most commonly used one is the WS600 delivering data on temperature, air pressure, wind, relative humidity and precipitation. Through its open protocol, it can easily be attached to radiation sensors e.g. from Kipp&Zonen. Other models have an integrated Silicon, Second Class or Secondary Standard radiation sensor.