The international fuel cell community meets in Stuttgart: on September 26 and 27 2011, the fuel cell forum f-cell with congress and trade fair will once again be a platform for information exchange in the industry. The main topic: "Mobile applications - fuel cells and batteries moving the future".
Stuttgart (eos) - The approximately 800 experts from companies and research facilities that meet every year at the international fuel cell specialist forum f-cell in Stuttgart come from twenty nations and four continents. In 2011, the event with congress and trade fair will take place on September 26 and 27. "The industry is converging internationally," says Peter Sauber, chief executive of the Peter Sauber Agency which is organizing the f-cell for the eleventh time this year together with the Wirtschaftsförderung Region Stuttgart, the economic promotion agency. On the whole, visitors to the f-cell in September in Stuttgart can expect a trade fair with around 50 renowned exhibitors and approximately 70 lectures from international experts. Among others, the fuel cell researcher Professor Masahiro Watanabe from the University of Yamanashi, Kofu, a popular speaker, has already confirmed he will give a lecture at f-cell. In addition, participants can expect an attractive program of supplementary activities with evening event, f-cellaward ceremony, excursions to the fuel cell attractions in the region and, last but not least, the possibility to test drive fuel cell and battery-powered vehicles.

The main topic in 2011 is mobile applications of the fuel cell. The symposium and trade fair will also focus on battery-powered electric vehicles. The motto is: "Mobile applications - fuel cells and batteries moving the future". "Batteries and fuel cells: a great many automobile manufacturers today are investing in both technologies, as they complement one another. Based on the electromobility model region of the federal government, in the future, the region of Stuttgart intends to play an important role in new drive technologies. "f-cell helps us strengthen our position on the world map of electromobility." says Dr. Walter Rogg, Managing Director of the Wirtschaftsförderung Region Stuttgart GmbH (WRS - Regional Economic Promotion). "Very soon hydrogen-driven cars are to be driven on our roads - a plan that will only work out if we have the corresponding filling stations by that time. This is why hydrogen production and infrastructure have been assigned a separate topic forum." adds Peter Sauber.
Another topic at the industry platform is stationary applications of the fuel cell in building power supply. Special products for early markets and niche applications will also be covered. "I am particularly glad that - beyond the first commercially available devices - we are also talking about markets and market opportunities to an increasing degree," says Peter Sauber, who has just returned from the world's largest fuel cell trade fair, FC Expo in Japan, where he organized the joint German booth. He now hopes that all Japanese f-cell partners and speakers are safe and sound, and that they will be able to travel to Stuttgart in September.
Featured Product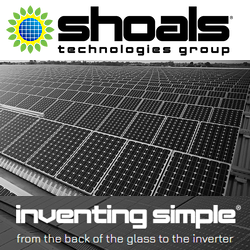 Inventing Simple® isn't just a slogan to us, it's a way of life. Using simple plug-and-play ideology, we revolutionized solar installations in 2003 with our Interconnect Systemâ"¢. Our harnessing system is now the gold standard EPC's use around the world. By using simple ideas, we are making solar energy a more affordable and clean power source for future generations.