New Canadian Solar ELPS™ Solar Cell Reaching 19.5 Percent Conversion Efficiency
MUNICH, June 9, 2011 - DuPont™ Solamet® photovoltaic metallization pastes from DuPont Microcircuit Materials continue to advance critical solar cell technologies to enable more cost-effective, high-efficiency solar cell and module designs. The latest collaboration with Canadian Solar Inc., one of the world's largest solar module producers, has resulted in Canadian Solar's ELPS cells with 19.5 percent conversion efficiency for monocrystalline silicon (c-Si) solar cells using Metal Wrap Through (MWT) technology. This achievement represents a significant step forward as DuPont accelerates progress along the industry roadmap to achieve conversion efficiency of c-Si solar cells beyond 20 percent in 2012, through innovative material and process technology improvements, and key collaborations.

Please click the image below to download a high resolution version of this photo
"DuPont™ Solamet® metallization paste for MWT technology has good resistance, durability, and is compatible with Canadian Solar's cell manufacturing process. When compared with N-type cell structures, the manufacturing process for ELPS technology is easy to ramp-up and is cost-effective," said Zhang Lingjun, technical vice president -- Canadian Solar. "The ELPS cells and modules will first be showcased from June 8 to 10 at the Canadian Solar booth (Hall A1.280) during 2011 Intersolar in Munich, Germany."
"DuPont has accelerated the development of higher efficiency Solamet® metallization paste technology in part through key collaborations, and the results have been exceptional," said Peter Brenner, global marketing manager, photovoltaics - DuPont Microcircuit Materials. "To advance MWT efficiency, we initiated programs with photovoltaic industry leaders such as Green Energy & Environmental Research Laboratories and Industrial Technology Research Institute of Taiwan (ITRI) - boosting module efficiency up to 1.6 percent, and we continue to improve formulations to benefit our customers. We're quite honored that Solamet® has enabled Canadian Solar to achieve this level of efficiency with its ELPS solar cell technology."
Several new Solamet® brand photovoltaic metallization products have been introduced this year to increase solar efficiency and to reduce overall system cost. New product introductions in 2011 have included Solamet® PV17A high-efficiency frontside silver, Solamet® PV361 and PV362 for local back surface field designs and Solamet® PV701 for MWT solar cell technology. DuPont Microcircuit Materials also is accelerating the development of breakthrough Solamet® technologies designed to reduce the industry's dependence on silver metals.
DuPont Microcircuit Materials has over 40 years of experience in the development, manufacture, sale and support of specialized thick film compositions for a wide variety of electronic applications in the photovoltaic, display, automotive, biomedical, industrial, military and telecommunications markets. For more information on DuPont Microcircuit Materials and Solamet® metallization pastes, please visit http://mcm.dupont.com.
DuPont™ Solamet® photovoltaic metallizations are part of a broad and growing portfolio of products represented by DuPont Photovoltaic Solutions (DPVS), which connects science and technology from across the company on a global scale to help support the dramatic growth in the photovoltaic industry. To learn more, please visit http://photovoltaics.dupont.com.
DuPont (www.dupont.com) is a science-based products and services company. Founded in 1802, DuPont puts science to work by creating sustainable solutions essential to a better, safer, healthier life for people everywhere. Operating in more than 90 countries, DuPont offers a wide range of innovative products and services for markets including agriculture and food; building and construction; communications; and transportation.
Featured Product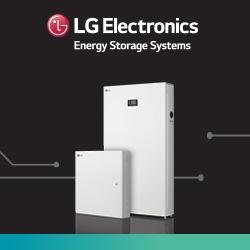 LG Solar is transforming today's solar landscape, offering precision-manufactured and high-efficiency solar panels for homeowners who demand high performance, reliability and consistently strong energy yield from a brand they can trust. LG modules feature outstanding durability, appealing aesthetics and high-efficiency technology, backed by a limited 25-year product, performance and labor (up to $450) warranty. Homeowners who purchase LG Solar modules know they're protected by a diversified global brand.