Energy Consumption Monitoring Hits the Solar Market
WILMINGTON, NC, June 14, 2011 – Cape Fear Solar installs first residential solar photovoltaic system in Wilmington, NC with combined solar system production and energy consumption monitoring. The dual online monitoring gives the solar system owner an instant report about the solar system's power production and home's energy usage for the benefits of wisely managed energy use.

Consumption monitoring gives homeowners not only more control over their energy usage, it allows them to have a better understanding of their electrical demand. This provides homeowners with a greater control over their electric bill and positively affects their energy consumption behavior. Because the Internet-based system shows energy consumption in real time, homeowners can literally see the effect on energy usage from turning on and off lights.
John Donoghue from Cape Fear Solar Systems explains the revolutionary idea, "The combined view of energy production and consumption maximizes the customer's investment as many available incentives depend on the production of the solar panels. Online monitoring systems also demonstrate the solar installer's ability to correctly forecast the energy production from the photovoltaic array installed," Donoghue highlights.
This combined option is available to every customer that chooses the SunPower Smart Pack, consisting of the most efficient solar panels on the market. "High efficiency assures more power production, and thus, a shorter payback period and a higher return on investment," Donoghue adds.
Proud owners of the first solar system in Wilmington, NC using the energy consumption monitoring, Anne and Herman Rozycki, enjoy the benefits of the latest technology: "Knowing at any time how much energy our home is consuming gives us greater flexibility on how and when to use electricity throughout the day in order to take advantage of the Progress Energy's time of use energy rates."
The 16 panel (3.6 kW) photovoltaic array has already produced 1.35 Mega Watts of electricity since turned on. According to the online monitoring, it is the equivalent of reducing emissions by planting 25 seedlings grown for 10 years or a reduction of the homeowner's carbon footprint by 2,227 pounds of CO2. To access the online system and energy consumption monitoring, go to http://goo.gl/ZxeFL.
In addition to other energy saving features, this shows how the homeowner can work with the utility company to manage energy usage. This benefits not just the homeowner but the community as well, making our future more sustainable and lessening our dependence on foreign energy.
About Cape Fear Solar Systems, LLC
Cape Fear Solar Systems, LLC (CFSS) is a fully licensed, insured and certified alternative energy solutions provider. As a solar expert, CFSS offers a wide range of solar panels for solar water heating (DHW), photovoltaic (PV) and solar pool heating for residential and commercial applications. With in-house design and engineering, CFSS provides complete solar installations, including management of all necessary permits and approvals, handling of all utility paperwork, providing information on available State and Federal investment tax credits as well as consulting on community guidelines (HOA/POA/ARB/ACC). CFSS is an Authorized Dealer for the following established and proven technology leaders: SunPower solar panels - the world's most efficient solar modules, Sharp solar panels, solar thermal systems from Apricus and Schüco, and Solar Service's pool heating systems.
Experience in solar installations and an authorized dealer for the most efficient solar panels on the Planet, SunPower, makes CFSS the local leader in turnkey solar solutions. CFSS seeks to promote education about solar power and its benefits. To learn more about the company and its green services, please visit www.CapeFearSolarSystems.com.
About SunPower
SunPower Corp. (Nasdaq: SPWRA, SPWRB) designs, manufactures and delivers the highest efficiency, highest reliability solar panels and systems available today. Residential, business, government and utility customers rely on the company's quarter century of experience and guaranteed performance to provide maximum return on investment throughout the life of the solar system. Headquartered in San Jose, Calif., SunPower has offices in North America, Europe, Australia and Asia. For more information, visit www.sunpowercorp.com. For information about the system monitoring, go to http://us.sunpowercorp.com/homes/products-services/monitoring/.
Featured Product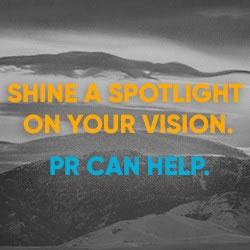 FischTank Marketing and Public Relations provides communications and marketing services to both start-up and established renewable energy companies. We provide media relations, content writing, digital/social media, and other marketing support to companies working in sectors spanning solar, LED lighting, energy storage, hydrogen, battery development and manufacturing, alternative fuels, and more. Our clients have been featured in top tier media including print, online and broadcast.