Dealership becomes first LEED®-NC certified Lexus new car dealership built from the ground up in the U.S.
St. Louis-based Vertegy, an award winning, sustainability consulting firm, has been credited with helping Mungenast Lexus of St. Louis become the first LEED-NC® Lexus new car dealership built from the ground up in the nation. The U.S. Green Building Council recently notified the firm that the dealership, located at 13700 Manchester Road in Manchester, Mo., was awarded LEED Silver.

Mungenast Lexus is a branch of the Mungenast Automotive Family, which owns and operates a wide variety of dealerships that are focused on selling fuel-efficient, reliable and long-lasting cars. When an opportunity arose to build a new Lexus dealership next to an existing Mungenast Automotive dealership, the Mungenast Automotive Family decided to further its commitment to the environment by developing a new sustainable facility. The company called upon HDA Architects and Holland Construction, Inc., to begin investigating businesses that could assist with the sustainable design, and both firms reached out to Vertegy to make the owner's dream a reality.
Vertegy assisted the project team in incorporating efficient lighting, water-saving devices and other environmentally friendly elements into the new 70,000-square-foot facility. Some of the development's specific sustainable features include:
• White membrane roofing material to decrease the heat island effects to the surrounding area
• Insulated architectural precast panels and aluminum curtain walls with high-performance glazing, resulting in a durable, yet energy-efficient building envelope
• Efficient flush/flow fixtures, including dual-flush and 1.28 gallons per flush (gpf) water closets, pint urinals and low-flow lavatories, kitchen sink faucets and showers
• Abundant day lighting and views to the outdoors
• A 67 percent decrease in car wash waste water through a water reclamation system
• Rooftop units designed to bring in outdoor air when CO2 monitors determine fresh air levels will soon reach an undesired level
Additionally, the site location was a previously developed area, and great care was taken to make sure the site complied with its Storm Water Pollution Prevention Plan at all times. A water-efficient landscape design utilizes native plants in select areas and reduces the amount of irrigation required, resulting in over a 50 percent potable water reduction over a standard baseline. Recycled materials were incorporated into the facility, and more than 91 percent of the construction and demolition waste was carefully diverted from the landfill by way of recycling centers and reuse. Other environmental considerations included the use of low VOC products and certified woods.
"Mungenast Lexus of St. Louis and the entire project team should be commended for their forward-thinking and dedication to sustainability, which pushed this atypical LEED project to employ innovative strategies to accomplish the project's LEED goals," said Thomas Taylor, Vertegy's General Manager. "We hope the new facility will encourage other dealerships to consider ways that their facilities can go green."
The luxury car dealership boasts a showroom and service lounge featuring the latest in upscale customer amenities, including a children's play area, fireside lounge and bistro café. The facility also includes a state-of-the-art, 32-bay service area with complimentary car wash and detail area behind the showroom, bike racks to encourage staff to use alternative transportation, and showers and locker rooms for employees who bike to work.
Mungenast Lexus is the first car dealership that Vertegy has helped guide toward LEED certification, but it's not the only green facility of its type Vertegy has had a hand in. The firm also assisted with the sustainable design of Frieze Harley-Davidson in O'Fallon, Ill., and the General Motors Assembly Complex in Lansing, Mich., both of which earned LEED Gold.
Founded in February 2005, Vertegy provides clients with design, procurement and construction consulting services for green and sustainable facilities. One of the key ways Vertegy serves clients is by helping them gain certification for their projects from various nationally and internationally recognized certification bodies, such as the U.S. Green Building Council (USGBC), which provides LEED (Leadership in Energy & Environmental Design) certification. Vertegy — which is derived from combining the Latin root for green and strategy — is based in St. Louis at the LEED Platinum Alberici Corporate Headquarters. For more information, call 314.733.2666 or visit www.vertegyconsultants.com.
# # #
Featured Product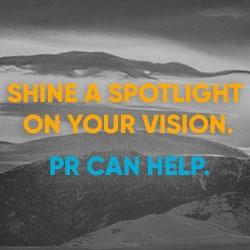 FischTank Marketing and Public Relations provides communications and marketing services to both start-up and established renewable energy companies. We provide media relations, content writing, digital/social media, and other marketing support to companies working in sectors spanning solar, LED lighting, energy storage, hydrogen, battery development and manufacturing, alternative fuels, and more. Our clients have been featured in top tier media including print, online and broadcast.