The small town of Dahlonega, Georgia will soon be home to the largest commercial solar array in North Georgia. The install is being handled by Solar Energy USA. Patrons of Northview Orthopaedic Associates will see a live TV feed of the solar power that is being generated to power medical devices.
Solar Energy USA of Atlanta, Georgia recently broke ground on what will be the largest commercial solar installation in the area - a 163 solar panel install for Northview Orthopaedic Associates medical office located in North Georgia.

The combination rooftop and ground-mount system is expected to generate 58,000 kWh of energy in the first year of operation alone. A double layer ground-mount will be located along the back perimeter of the medical office's parking lot.
Comprised of 37.49kW worth of solar panel capacity, the orthopedic office's new solar array will lead to an estimated one-half million dollars in energy savings over 35 years, reducing their monthly bill by over 15%. The project takes advantage of various federal and state tax incentives that help offset over 90% of the upfront cost.
This solar project uses the latest in solar energy conversion technology - M215 microinverters from Enphase Energy - which help identify each individual solar panel's power output. A live feed of each day's solar energy production will be shown in the Northview Orthopaedic waiting area so that customers can see how much power the sun is contributing to run the medical devices used to diagnose their ailments.
The development is a win-win-win for the medical company. It will save them money, help protect against power rate increases, and will also establish their orthopedic office as a role model for other medical companies and North Georgia businesses in the area to adopt renewables and implement clean energy practices.
Featured Product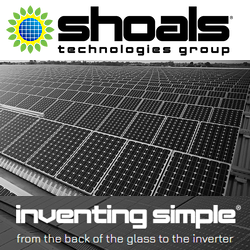 Inventing Simple® isn't just a slogan to us, it's a way of life. Using simple plug-and-play ideology, we revolutionized solar installations in 2003 with our Interconnect System™. Our harnessing system is now the gold standard EPC's use around the world. By using simple ideas, we are making solar energy a more affordable and clean power source for future generations.