Kozy Services is now an authorized dealer in Dallas, TX for the serviceable Superior Soffit Systems (not available in stores) as seen on HGTV and many other media outlets.
Superior Soffit Systems Can Save Dallas Area Residents Money by Lowering Energy Bills

Dallas, Texas – August 2011 – It's no secret that the United States has seen its fair share of consistent triple-digit weather this summer, forcing residents to stay indoors and turn up the air conditioning. As the temperatures outside rise, greater Dallas area residents turn their home temperature down, which can result in unwanted high-energy bills.
As the summer sun beats down on your home, your roof heats up tremendously. If you do not have the proper tools to protect your home from the heat, that heat can get trapped in your attic, making it difficult to cool your home. This results in residents having to turn up the air conditioning, making it run longer than it should, and ultimately higher energy bills.
Soffit vents help combat the heat by permitting fresh outside air to be drawn up into the attic. This form of attic ventilation is essential to keeping your home cool during the dog days of summer.
The number one reason attic ventilation fails is clogged, blocked or dirty soffit vents. Kozy Services is a new authorized dealer of Superior Soffit Systems. Superior Soffit Systems are a highly reputable system that has been featured on HGTV DIY Network, HGTV Contractor Pro, Replacement Contractor Magazine, Holmes on Homes, and Roofing Contractor Magazine.
The benefits of using
Superior Soffit Systems
far outweigh the alternative. Not only are they serviceable and cleanable, they reduce heating and cooling costs up to 30%, they prolong the life of your HVAC system, extend the life of your roof, save energy and decrease your carbon footprint, and Superior Soffit Systems come with a lifetime warranty.
Using Superior Soffit Systems offers tremendous benefits in the winter, as well: It reduces the buildup of moisture in your attic, prevents the buildup of mold and associated health risks, and it prevents ice damming that can lead to structural damage and personal injury.
As an authorized dealer of Superior Soffit Systems, Kozy Services of Dallas, TX can either provide you with the vents (and you can install them) or they can install them for you. Superior Soffit Systems cannot be found in the local hardware store, so keep that in mind when making your decision to improve your attic ventilation.
It's not too late to order your Superior Soffit System today. Even as the school year begins, relief from this relentless heat wave is still far off. Order your Superior Soffit System today through Kozy Services or call for a free inspection of your attic ventilation fans and soffit vents.
For More Information Visit :
http://www.kozyservices.com/ventilation/superior-soffit-systems-dealer.php
Featured Product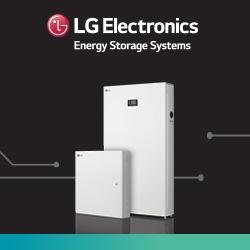 LG Solar is transforming today's solar landscape, offering precision-manufactured and high-efficiency solar panels for homeowners who demand high performance, reliability and consistently strong energy yield from a brand they can trust. LG modules feature outstanding durability, appealing aesthetics and high-efficiency technology, backed by a limited 25-year product, performance and labor (up to $450) warranty. Homeowners who purchase LG Solar modules know they're protected by a diversified global brand.