BAG, The German Federal Office for Goods and Transport conducts many control tasks around the country and has been wanting a stabile, long-lasting power supply for vehicles staying on the road throughout the day. Now they have it.
Previously, the Federal Office got by with traditional batteries and a fuel cell. But the solution could hardly meet the demands for power supply as the vehicles receive no external power supply during the day and spend a good amount of time parked at checkpoints without further possibility of recharging. The batteries were only partly and insufficiently charged while driving to and fro. Furthermore, the Federal Office had to tolerate the expenses of having to keep buying methanol supplies for the fuel cells, etc.

The newly installed Clayton Power lithium power solution does the job. With a lithium ion battery which is easily and speedily charged from the alternator while driving it provides a whole new power experience. It is a long-lasting one-time expense which obviates the fuel cell and is expected to work for years without problems or maintenance.
Lithium ion battery technology has provided a simple, efficient and economical power solution for the German Federal Office for Goods and Transportation.
Featured Product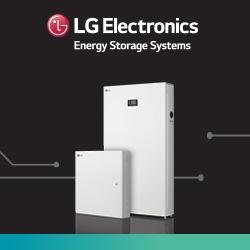 LG Solar is transforming today's solar landscape, offering precision-manufactured and high-efficiency solar panels for homeowners who demand high performance, reliability and consistently strong energy yield from a brand they can trust. LG modules feature outstanding durability, appealing aesthetics and high-efficiency technology, backed by a limited 25-year product, performance and labor (up to $450) warranty. Homeowners who purchase LG Solar modules know they're protected by a diversified global brand.