The 5th Renewable Energy India 2011 expo, held at New Delhi during 10-12 August 2011, played a defining role in progressing the roadmap for upscaling and mainstreaming renewable energy in India.
16 August, 2011, New Delhi : The 5th edition, in the series of the Renewable Energy India Expos, continues to play a defining role in setting strategy for growth of the renewable energy sector in India. On a successful run for three days, the expo served as an excellent medium for technology transfer into the Indian renewable energy industry. Few technologies showcased at the expo were on display for the very first time in India.

Unfolding the holistic potential of renewbles, the expo reverberated with industries' confidence in various opportunities available in the Indian market. Addressing the delegates during the inauguration, Shri Deepak Gupta, Secretary, Ministry of New & Renewable Energy, Government of India said, "For the first time ever, we have exceeded capacity additions of more than 3000MW a year for renewable energy. In India, the current installed capacity from renewable sources constitutes 11.5% of the total power generation, a sizeable increase from the 3% recorded in 2003,"
Speaking further, he remarked, "Wind will continue to be the main driver of RE in India; we are targeting 4000MW of capacity additions a year from the current benchmark of 2000MW a year".
Despite the intermittent rain, over 15,822 trade visitors flocked to Pragati Maidan to see the 5th Renewable Energy India 2011 Expo spread over 10,067 sqm of net display area. The expo series organized by Exhibitions India Group, is known for bringing together leading international and domestic players, policy makers and technocrats on a common platform. With 527 exhibitors from 33 countries, the event has evolved from a niche solar event held in 2007 to a global renewable energy event. Country pavilions from Belgium, Canada and Korea, and large contingent of trade delegations, made an impressionable international presence at the expo.
The strongest buzz was seen in the solar halls which received the most aggressive push from the government through their recently launched Jawaharlal Nehru National Solar Mission. Attracting a huge delegate interest, the engaging panel discussion on Jawaharlal Nehru National Solar Mission was chaired by Shri Deepak Gupta and moderated by Kuljit Singh, Partner, Ernst & Young.
An impressive line-up of over 201 eminent speakers brought in key solar world leaders and innovators who were upbeat about the opportunities in the Indian solar sector.
"The role of solar power in India is undergoing a profound change; the Renewable Energy India Expo is a one stop window to the future of renewable energy in India. The tremendous turnout of over 500 exhibitors reflects the dynamic opportunity that India offers today. With government support through initiatives like Jawaharlal Nehru National Solar Mission, India will offer a stable and continuous opportunity for renewable energy players in coming years." said Dr. Charlie Gay, President Applied Solar, Applied Materials, Inc. on the side of the conference.
Dr. Shi Zhengrong, CEO and Founder, Suntech Power, who has several innovations and patency to his credit, said, "We are very excited about India's goals to power its impressive economic growth through renewable energy. With one in every three people in India lacking access to a reliable power source, we applaud India's initiative to invest in nature's most abundant energy supply – the sun".
Johannes Rehm, CEO, Rehm Thermal Systems GMBH further exuded his optimism about India's solar market and future developments, "We have come to realise the importance of local representation. We know that it's essential that we are close to customers in order to react flexibly to the highly diverse requirements of individual markets - our experience in China in particular has taught us this over the last few years. As an emerging economy, India similarly displays huge market potential in the solar sector. Participation at south Asia's largest expo is a perfect opportunity to explore the market and showcase our products' competitive advantage to prospective customers in India. We are closely following market developments in this region and are committed to the gradual expansion of our distribution network here."
Commenting on the pace of solar, Mr. Sandip Ghosh, Director, Renewable Business-Schneider Electric said, "The Indian solar market is growing at a pace which is much higher than many developed nations."
The concurrent conference sessions comprising of interesting workshops, interactive panel discussions and engaging conference sessions, on the final day of the event, intently deliberated on mainstreaming renewables in rural India with off-grid solar PV technology. Chaired by Mr. Rajinder Kumar, CMD, Bergen Associates, the session highlighted operation and maintenance issues, the growth drivers and key challenges faced in this segment.
The expo also highlighted diverse technologies ranging from high end to low end cost. Affordability being the immediate challenge, SKyGroup from Japan made a presentation on a wide range of products for 'Base of Pyramid' customers i.e. the rural areas that are cut off from the grids. Their offerings included solar products, wind products, water purification products, capacitors, batteries and LEDs customized to be low cost, durable, low maintenance (or maintenance free) and suited for rural areas.
While attending the event, Dr Farooq Abdullah, Hon'ble Cabinet Minister of New & Renewable Energy, Government of India interacted with the participants from solar, wind, bio-fuel, small hydro and energy efficiency, and viewed the various technologies and products on display.
The expo has served as an important gateway for worldwide new energy companies to access the Indian market and forge partnerships and collaborations with local players. In the next edition, to be held from 31 October – 2 November 2012, the Expo will move to the state-of-the art facility at the India Expo Center, Greater Noida (National Capital Region).
About us:
The Exhibitions India Group is a trade promotion organisation creating opportunities for investments, joint ventures and technology transfers through the platform of international exhibitions and conferences. The Group is an interface between Government, business, academia, society and media etc.
The Group has been in existence since 1987.
The Group's portfolio of event includes:
- Convergence India Expo: South Asia's largest ICT event
- Renewable Energy India Expo: India's premium event on renewables
- Indian Business Aviation Expo: India's dedicated business and general aviation
event
- Green Automobil Expo: India's first event on EVs and plug-in hybrid vehicles
- Wave, Pool, Spa and Bath Expo: India's first wet-wellness industry event
- Motor Match: World's first comparative Motor Match
Exhibitions India is the only trade fair and conference organizer in India with ISO 9001:2000 & ISO 14001:2004 Certification.
The Group is a member of UFI (The Global Association of Exhibitions Industry) and IAE (The International Association of Events & Exhibitions).
With headquarter in New Delhi, the Group has branches in Ahmedabad, Bangalore, Chennai, Hyderabad and, Mumbai and international offices in California (USA) Dubai (UAE) and Tokyo (Japan)
For further information, please visit www.exhibitionsindiagroup.com
Featured Product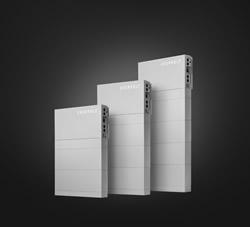 Extract maximum power production from every roof size and shape. HIT® AC Series combines the module efficiency of Panasonic solar panels with the intelligence of Enphase microinverters. A built-in IQ 7X microinverter with Individual MPPT (Module-level Power Point Tracker) tracking helps deliver an all-in-one module that offers design flexibility, reduced installation time, and a higher ROI. Field-replaceable microinverter with no DC wire management required yields lower cost of ownership.