Sollega and Boots on the Roof have started a partnership. The Sollega InstaRack, a commercial flat roof solar racking system will be used in Boots on the Roof commercial solar PV courses starting this October in Fremont, California.
The Sollega InstaRack will be used for demonstration and training purposes in the new commercial solar curriculum offered by Boots on the Roof in Fremont, California. Boots on the Roof is the leader in renewable energy training, and the only one offering courses on commercial-scale solar. The Sollega InstaRack is a fully ballasted solar racking system for commercial flat-roofs. The InstaRack is intuitive and fast to install with the fewest number of parts of any ballasted racking system currently on the market.

The InstaRack will be included in the new class called "PV 270 - Commercial Solar PV Construction – MegaLab - 5-Day", which is an 80% "hands-on" course, designed for professional installers, roofers, electricians and general contractors, those who want to master the "how to build it" aspects of commercial photovoltaic systems. Boots on the Roof uses only the latest PV equipment in their classes. They chose the InstaRack because of its unique design and high functionality. "We wanted to add the InstaRack system, because it is innovative, light weight, stackable and easy to install. It's good example of the kind of innovative, cutting edge products we feature in our courses", says Joseph Cascasan from Boots on the Roof.
The students will install complete sub-arrays using the InstaRack system and experience for themselves the advantages compared to conventional flat roof racking systems. The InstaRack is manufactured of high density polyethylene (HDPE) with 35 percent recycled content. This industrial plastic is very robust, non-conductive and resistant to ultra violet light. Its flexibility allows it to adjust to variations in roof elevation and to build around roof obstacles. Sollega is the leader in manufacturing solar racking systems using HDPE in the North American market. For more information about solar classes and the InstaRack visit www.sollega.com and www.bootsontheroof.com.
Featured Product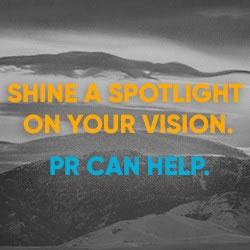 FischTank Marketing and Public Relations provides communications and marketing services to both start-up and established renewable energy companies. We provide media relations, content writing, digital/social media, and other marketing support to companies working in sectors spanning solar, LED lighting, energy storage, hydrogen, battery development and manufacturing, alternative fuels, and more. Our clients have been featured in top tier media including print, online and broadcast.