Corvus Energy's 6.5 kWh AT6500 Modules to be Sold Under Rolls Battery Brand
Surrette Battery Company announced today that it will sell Corvus Energy Ltd.'s lithium-polymer batteries under its Rolls Battery brand.

Since 1935, Surrette Battery Company has supplied premium lead-acid batteries to a variety of markets with heavy power needs, including super yachts, locomotives and major renewable energy applications such as village electrification. Surrette's partnership with Corvus Energy will provide Surrette with lithium-polymer batteries capable of handling diesel-scale energy requirements.
"A partnership with Corvus Energy, a world-class, industrial-quality, lithium-polymer battery manufacturer, is an exciting opportunity for Surrette Battery to broaden our product offering," said James Surrette, president and chief executive officer of Surrette Battery Company. "Corvus' large-format, lithium-polymer technology provides an alternative solution for our existing Renewable Energy and Diesel Electric Rail customers who seek a product for large-scale, scalable, high-power energy storage."
Corvus' energy storage modules are up to 10 times more powerful than lead-acid batteries and are more powerful than current alternative lithium-ion competitors. The batteries are built to handle the world's most hazardous ocean conditions. Fully waterproof to 1 atmosphere, the modules can operate from -20 to 60 degrees Celsius and are rated to withstand shock ratings of 30 G and 5 axis vibration ratings of 8 G.
"Our AT6500 modules are capable of storing energy from 6.5 kWh to megawatt scaled application and dispersing it on an as needed basis," said Brent Perry, chief executive officer for Corvus Energy. "Surrette is recognized as one of the world's highest quality battery companies and is the ideal partner for leveraging our brand penetration in the renewable energy market."
About Surrette Battery Company:
Surrette Battery Company is one of North America's leading lead-acid battery manufacturers. Established in 1935, with a production facility in Salem, Massachusetts, Surrette relocated to Canada in 1958 and is the nation's only remaining independent battery manufacturer. At its ISO-registered production facilities in Springhill, Nova Scotia, it manufactures a full range of batteries for railroad, marine, motive power and renewable energy applications under the Rolls Battery brand. With complete distribution throughout North America, and customers around the world, its batteries are considered the best and toughest for the specific markets the company serves. Surrette's success is the result of several factors ó a dedicated workforce, continued process advances, a company-wide commitment to satisfying customers needs, and a full range of batteries for every application.
About Corvus Energy:
Corvus Energy is based in Richmond, B.C., provides industrial-sized power in a compact, modular lithium-polymer battery system to the commercial marine industry, transportation industry, ports machinery, remote community, off grid and grid energy markets. Its world-class, industrial-strength battery modules have the capacity to output sustained power comparable to diesel engines in hybrid and full-electric vessels and vehicles. The Corvus Solution is maintenance free, completely weather proof and incorporates remote monitoring and active management as core features. For more information on Corvus Energy, visit corvus-energy.com or call (604) 227-2080.
Media Contacts:
Jeff Myles, marketing manager for Surrette Battery Company
Tel: 1 (800) 681-9914; email: jeff@surrette.com
Grant Brown, marketing director for Corvus Energy
Tel: (604) 227-0283; email: gbrown@corvus-energy.com
Ryan Hayter, Hayter Communications, PR for Corvus Energy
Tel: (360) 313-7070, ext. 4; email: ryan@hayterpr.com
Featured Product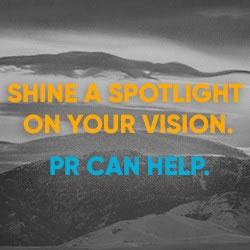 FischTank Marketing and Public Relations provides communications and marketing services to both start-up and established renewable energy companies. We provide media relations, content writing, digital/social media, and other marketing support to companies working in sectors spanning solar, LED lighting, energy storage, hydrogen, battery development and manufacturing, alternative fuels, and more. Our clients have been featured in top tier media including print, online and broadcast.