Solar energy used for environmental protection and reuse and proper recycling of electronic waste
Vista Solar, a commercial PV solar installer located in Santa Clara, CA, recently completed a 234 kW commercial solar installation for AER Worldwide, a global electronics recycler and independent distributor of electronic components headquartered in Fremont, California. Since the company's inception in January 1996, AER has been committed to protecting the environment through reuse and proper recycling of electronic waste ("e-Waste"). Installing solar made both ethical and business sense for AER Worldwide.

The new commercial-scale solar installation completed for AER's Fremont, California facility will offset over 99% of the company's current electricity bills, which will save the company more than $80,000 annually. Combined with escalating electricity costs, the system will save the company more than $3.9 million over the next 25 years.
The roof-mounted system, made up of 1,027 SunPower 228W modules and a 225kW SatCon inverter, will generate approximately 361,819 kWh per year. This is equivalent to the usage of approximately 50 homes, planting 6,511 mature trees, removing 259 tons of CO2 from the atmosphere or burning 29,349 fewer gallons of gasoline. The system is set to provide AER with electricity to process and recycle e-Waste for at least 25 years.
About Vista Solar
Vista Solar is an award winning Bay Area based solar installation and project development firm. Founded in 2007, Vista Solar is a wholly owned subsidiary of Silicon Valley Microelectronics, Inc. (SVM). SVM, with anticipated annual revenue to be approximately $88 million in 2011, is in its 21st year as the world's largest distributor of silicon products and services for the solar and semiconductor industries. SVM provides essential raw materials to solar module manufacturers worldwide.
Since 2007, Vista Solar has completed over 65 installations throughout Northern California and continues to increase its presence in the commercial solar market. Due to the lack of financing options in the industry, Vista Solar began offering commercial leases and power purchase agreements that offer significant savings to commercial customers with $0 down.
Featured Product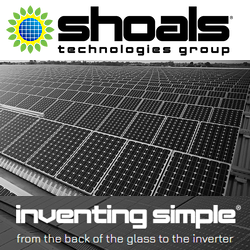 Inventing Simple® isn't just a slogan to us, it's a way of life. Using simple plug-and-play ideology, we revolutionized solar installations in 2003 with our Interconnect System™. Our harnessing system is now the gold standard EPC's use around the world. By using simple ideas, we are making solar energy a more affordable and clean power source for future generations.