ReliOn today announced it has received notice of the issuance of a new patent, "Direct Liquid Fuel Cell", patent number 8,003,274.
Spokane, Wash.: ReliOn, the leading provider of high reliability fuel cell solutions for backup power applications, today announced it has received notice of the issuance of a new patent, "Direct Liquid Fuel Cell", patent number 8,003,274. Direct Methanol Fuel Cells (DMFC) are a type of Proton Exchange Membrane (PEM) Fuel Cells that are fueled by direct use of liquid methanol as opposed to packaged hydrogen gas or a fuel reformer that splits the hydrogen off a hydrocarbon molecule. End use applications for DMFC fuel cells include the replacement of conventional batteries in portable electronic devices, such as cell phones, laptop computers, digital music players, and the like. Small-scale, portable fuel cells offer the promise of greater run times for these devices and less environmental impact than traditional batteries.

One of the greatest challenges facing the widespread implementation of DMFC fuel cells relates to the ability to increase power density. ReliOn's new patent provides solutions using electrically-conductive ceramic materials that facilitate improved performance over the active area of the membrane in order to facilitate the efficient operation of the fuel cell.
Gary Flood, ReliOn President and CEO commented, "ReliOn is based on a philosophy of innovation and differentiation in core technology. This is one of several new patents ReliOn has been awarded over the last six months and it speaks to the strength of our R&D program. ReliOn continues to invest in novel core fuel cell technologies, as they are at the heart of ReliOn products."
About ReliOn:
ReliOn's continuous innovation in core technology has made it a leader in the development and marketing of modular, fault-tolerant fuel cell products for customers seeking solutions to critical backup power applications. With more than 1,350 systems serving sites in 38 U.S. states and 28 countries, ReliOn customers enjoy the benefits of high reliability, low operating costs and easy maintenance. ReliOn fuel cells…simply powerful. www.relion-inc.com.
Featured Product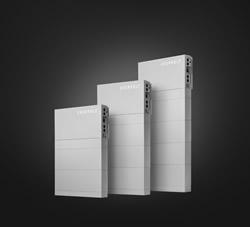 Heterojunction technology minimizes electron loss - Thin amorphous silicon layers reduce electron carrier loss to minimal levels. The result is a remarkably high-efficiency solar cell that produces Greater long-term energy output. Innovative pyramid structure absorbs more sunlight - A uniquely effective pyramid structure optimizes sunlight capture. By reducing outward reflection and directing sun rays inward to the cell, HIT absorbs more sunlight and generates more electricity for your home. Dual-sided cells multiply energy output - Advanced bifacial cells work in concert with the pyramid structure to multiply solar power output exponentially. Available sunlight is captured from both sides of the panel, converting more sunlight into electricity.