Still dependent on subsidies and feed-in tariffs, the CSP industry needs to find creative ways to become more competitive within the renewables sector.
Solar Power Group takes a creative approach towards cost reduction to power the CSP industry ahead

Still dependent on subsidies and feed-in tariffs, the CSP industry needs to find creative ways to become more competitive within the renewables sector. CSP Today spoke to Mauricio Rojas, Head of Business Development at Solar Power Group, on the potential of hybridisation as a viable way to further market share
What is the next step for CSP and where should companies focus their efforts to further the industry and become more competitive?
The main challenge to overcome is the fact that CSP is still expensive and relies on subsidies or other support mechanisms. Under the current economic situation, CSP will certainly have more difficulties to find government support. Therefore, the industry has to work very hard and in creative ways to decrease its costs, both, LEC and Capex.
How do you see the industry changing and shaping within the next 5 years and how can it prepare to cope and consolidate?
One of CSP's advantages is that it is based on simple concepts and erecting plants doesn't require high-tech materials; only glass, steel and off-the shelf elements are required. It is likely that we will see a "universalisation" of the technology where many local solutions will be developed with indigenous components and knowledge. This means increased competition and a "survival of the fittest" situation. The winners in this race will be those able to quickly adapt to the costs challenge and bring to life economically viable projects without external support.
What are the areas of application and markets where CSP will truly consolidate?
To survive the competition with PV, CSP has to focus its efforts in the areas where thermal energy is a priority. This can happen by taking advantage of thermal storage or hybridisation, where steam can be used with no distinction to produce electricity or during industrial processes. Therefore, CSP could benefit by presenting itself more or less independent from electricity and associating to other uses as well. Only 1/4 of the energy requirements are come in the form of electricity.
What is the future for hybridisation and what can it offer to the industry?
Coal will keep its dominant role in supplying energy within the next few years for several reasons such as availability, high demand to immediate energy, risks associated to nuclear energy, or simply to secure supply. Hybridisation offers the opportunity to mix the best of both worlds in order to create a cleaner, dispatchable and cost-competitive system of energy supply. Hybridisation is also a smooth way to transition towards the "new" solar energy supply, something that the power industry really appreciates. It is, therefore, a good strategy to strengthen the position of CSP against other types of clean energy.
What are the challenges around the hybridisation market for CSP?
The main challenge is to break the paradigm of lower solar portion. Systems in which the solar portion is low are seen as "dirty" or "not useful". But when applied in enough volume, they can make significant contributions to the energy mix. Given the sheer sizes of state-of-the-art power plants in construction or in planning stage, even a low solar portion could produce huge amounts of clean energy (or at least really displace the consumption of coal or other fossil fuels). This benefits shall be strongly presented to policy makers and final users, and the industry has to make the effort to explain to the society the benefits of mixing conventional power with solar, even in low amounts.
Which has been your company's most important contribution to the industry's development?
For a long time, Solar Power Group has been talking about the "solar boiler" concept; our goal is to supply steam to be used in several ways by our final consumers. We believe that CSP is beyond electricity generation. Slowly, we see more companies aligned in the same direction as we are; power producers and other types of users are becoming interested in a clean energy supply and this is something that the whole industry will benefit from.
Mauricio Rojas will be speaking in further detail about hybridisation along GDF Suez and Abantia at the CSP Today Sevilla Summit taking place on the 29-30 November. For more information about the summit visit: www.csptoday.com/csp or email info@csptoday.com
Featured Product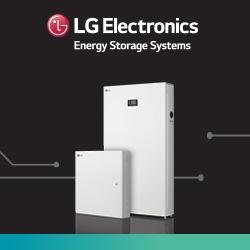 The NeON R module features "Back Contact" cell technology delivering an entirely black panel that is aesthetically pleasing and energy efficient. The cell's seamless, surface blends perfectly into nearly all rooftop designs while the module's electrodes are positioned on the rear of the cell. Using LG's N-type cell structure, the panels produce 365W of energy, up to 7.3kWp, compared to 5.8kWp of the p-type cell. The module's new design minimizes LID, thereby delivering a longer lifespan and increased energy output.