Solar panel delivery by bike highlights companies' embrace of sustainability, local sourcing
HILLSBORO, Ore., Nov. 14 – High-performance solar panels from SolarWorld, the largest U.S. solar manufacturer, will grace Kaiser Permanente's Westside Medical Center, now under construction three miles from the SolarWorld factory, highlighting the low-emission transportation benefit of in-market solar production.

In fact, Kaiser's use of SolarWorld's panels is among sustainable elements that Kaiser hopes will secure Leadership in Energy and Environmental Design (LEED) Gold certification for the hospital when it is completed in 2013. To underscore the sustainable virtues of local sourcing, leaders and employees of both companies and the city of Hillsboro today will ride bicycles as they accompany some panels from the factory to the rising medical facility.
Gordon Brinser, president of SolarWorld Industries Americas Inc., Andrew McCulloch, president of Kaiser Foundation Hospitals and Health Plan of the Northwest, and Hillsboro Mayor Jerry Willey lead the ride from SolarWorld's U.S. manufacturing hub. More than 30 other representatives from both companies, plus employees from the hospital's general contractor, Andersen Construction, also will participate. The cyclists will follow two large-load bike trailers and a SolarWorld electric-powered pick-up truck, both carrying solar panels.
Brinser described the event as a way to highlight the various organizations' commitments to renewable energy, sustainability, health and local sourcing. "Buying locally makes sense economically and environmentally," Brinser said. "And whether your customer is three miles away or 3,000 miles across the country, buying from U.S. manufacturers keeps jobs in America and our carbon footprint low."
When the Westside Medical Center opens in 2013, it will be the first hospital completed in the Portland area in nearly 40 years. The facility will host a 102-kilowatt solar system comprised of 468 solar panels installed on its parking garage. In addition to the solar array, the hospital will boast an extensive list of sustainability features, including environmentally friendly carpet and paint, non-toxic construction materials, and a water-conservation system that will save 2 million gallons of water each year.
"We're proud of all the sustainable design features of the new hospital, which will be the first LEED-Gold-certified health-care facility in the Portland area," McCulloch said. "We've made this a local project whenever possible, and using an industry-leading supplier like SolarWorld, located just down the street, was the obvious choice."
The bike ride will start at 9 a.m. at SolarWorld, 25300 N.W. Evergreen Road, Hillsboro, and finish about 9:30 a.m. at Kaiser Permanente's Sunset Medical Office, 19400 N.W. Evergreen Parkway, next to Kaiser Permanente Westside Medical Center.
About SolarWorld (www.solarworld-usa.com)
SolarWorld is a worldwide leader in offering brand-name, high quality, crystalline silicon solar-power technology. Its strength is its fully integrated solar production. From silicon as the raw material through wafers, cells and modules all the way to turn-key solar systems of all sizes, the group combines all stages of the solar value chain. The central business activity is selling quality modules into the installation and distribution trades and crystalline wafers to the international solar cell industry. Group headquarters are located in Bonn, Germany. The group's largest production facilities operate in Freiberg, Germany and Hillsboro in the U.S. State of Oregon. Sustainability is the basis of the group strategy. Under the name Solar2World, the group supports care projects using off-grid solar-power solutions in developing countries, exemplifying sustainable economic development. Worldwide, SolarWorld employs about 3,300 people. SolarWorld AG has been quoted on the stock exchange since 1999 and today is listed on, among others, the TecDAX and ÷koDAX as well as in the sustainability index NAI.
About Kaiser Permanente Northwest (www.kp.org)
Kaiser Permanente Northwest is part of America's leading integrated health care organization. Founded in 1945, the organization serves the health needs of more than 8.8 million people in nine states and the District of Columbia. More than 479,000 people in Oregon and Southwest Washington receive their health care from Kaiser Permanente. A nonprofit health plan, Kaiser Permanente is committed to helping shape the future of health care. For more information, go to kp.org/newscenter.
Featured Product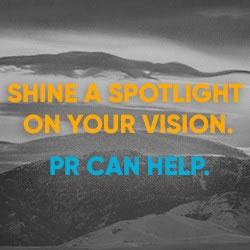 FischTank Marketing and Public Relations provides communications and marketing services to both start-up and established renewable energy companies. We provide media relations, content writing, digital/social media, and other marketing support to companies working in sectors spanning solar, LED lighting, energy storage, hydrogen, battery development and manufacturing, alternative fuels, and more. Our clients have been featured in top tier media including print, online and broadcast.