New Delhi, December 01, 2011: BloombergUTV, India's premier business channel, today announced hosting 'THE POWER SUMMIT 2011', a three-day summit addressing the theme "Future Power, Future Strategies – A New Paradigm" to be held at the Taj Mansingh in New Delhi on December 7th, 8th and 9th, 2011. Th
BloombergUTV PRESENTS

THE POWER SUMMIT 2011
A three-day summit on "Future Power, Future Strategies – A New Paradigm"
~ Guests of Honour: Shri. Sushil Kumar Shinde, Shri. Prakash Jaiswal and Dr. Farooq Abdullah
~ A single platform that brings together thought leaders, policy makers, innovators, power business decision makers and investors
New Delhi, December 01, 2011: BloombergUTV, India's premier business channel, today announced hosting 'THE POWER SUMMIT 2011', a three-day summit addressing the theme "Future Power, Future Strategies – A New Paradigm" to be held at the Taj Mansingh in New Delhi on December 7th, 8th and 9th, 2011.
The Power Summit 2011 will bring together eminent thought leaders, policy makers, innovators, power business decision makers and investors to discuss India's energy challenges and explore processes and systems to counter various challenges faced by the sector. The summit will feature thought provoking deliberations on the latest innovations, burning issues surrounding future energy, along with cutting-edge information on global practices in this sector.
The speakers at The BloombergUTV Power Summit include eminent Guests of Honour like Shri Sushil Kumar Shinde (Hon. Minister of State for Power), Shri Prakash Jaiswal (Hon. Minister of State for Coal) and Dr. Farooq Abdullah (Minister of State for New and Renewable Energy).
Other key speakers and panelist include senior level bureaucrats from the Ministries of Power, Ministry of New and Renewable Energy and Infrastructure, as well as state run organisations like CERC, NTPC and senior executives from the Corporate World.
The Power Summit 2011 comes at an opportune time for the industry considering that India's power market has become the fifth largest in the world thanks to the Ministry of Power's goal - Mission 2012: Power for All. The Mission, to become a reality, requires a huge capital investment of about US$ 200 billion. While the sheer size of the market and the returns available on investment capital makes this a huge opportunity with tremendous potential for numerous global companies to establish their operations in India, it has also brought to fore the changes and new challenges being experienced by the industry that were not so common during the years of conventional operations.
Growing environmental concerns have led to an interest in renewable sources of energy (comprising wind energy, solar photovoltaic energy, biomass power and mini hydro plants). There has been considerable growth in power plants based on renewable sources of energy. The Summit will showcase the challenges and opportunities and the role renewable energy will continue to play in India
The three-day Summit has discussions and presentations from the Indian Government, Ministry of Power as well as the Private Players and attendees stand to benefit from the expertise and insights of these industry-elite speakers. The Summit will provide the perfect platform to gain insights into Infrastructure development from key government, utility and private sectors, opportunities within the power manufacturing sector as well as get an understanding of the intricacies of investing in the Indian power sector.
The POWER SUMMIT 2011 has been conceptualized and executed by BloombergUTV PULSE Conferences & Summits, a division of BloombergUTV that specializes in customized solutions for client brands and as an extension of its services to offer specialized conferencing & exhibitions solutions to clients.
About Bloomberg UTV
Bloomberg UTV, India's premiere Business news channel is a strategic partnership between Bloomberg L.P., the global leader in business information, and the promoters (founders) of UTV, India's leading integrated media and entertainment enterprise. With an enviable squad of Indian journalists, power of over 2500 professionals across the globe and a network of 145 bureaus, Bloomberg UTV is a product of local news gathering, production and distribution expertise combined with world class financial news capabilities and global reach. The channel is positioned as an enabler that cuts out the terminology and presents the honest truth. It ushers in the investment culture to a whole new class of Indian growth aspirants that have somewhat been alienated with the erstwhile genre offering.
Bloomberg UTV received accolades for its programmes as well as promotional strategies at the NT Awards 2011. It received the Best Live Telecast Show award for Today's Bets and the Best Promo Award for the Earth Day campaign. Powered with thought leadership across markets, news and path breaking features, Bloomberg UTV aims to lead the attitudinal shift where intimidating numbers give way to usable knowledge and clarity…and aptly create a business news delivery format that's Blunt. And Sharp.
For further media queries please contact:
Ketchum Sampark, New Delhi:
Sandeep Raj Singh | +918826955300 | sandeep.rajsingh@ketchumsampark.com |
Imtiaz Alam | +919810227818 | Imtiaz Alam | imtiaz.alam@ketchumsampark.com |
Harpreet Singh Marwah | +919810276332 | harpreet.singh@ketchumsampark.com |
Featured Product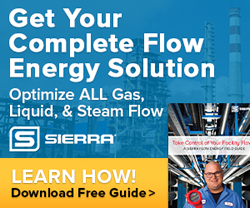 Download Flow Energy Guide - Written by Engineers For Engineers. Learn how to save on energy costs by optimizing your facility flows that impact costs like compressed air, natural gas, steam, and hot or chilled water.