VANCOUVER, CANADA– Ballard Power Systems (TSX: BLD) (NASDAQ: BLDP) announced that a 150 kilowatt (kW) fuel cell system supplied by Dantherm Power, has been deloyed near The 17th Conference of the Parties (COP17)
VANCOUVER, CANADA– Ballard Power Systems (TSX: BLD) (NASDAQ: BLDP) announced that a 150 kilowatt (kW) fuel cell system supplied by Dantherm Power, Ballard's backup power company, to Anglo American Platinum Limited (www.angloamericanplatinum.com) has been deployed near The 17th Conference of the Parties (COP17) to the United Nations Framework Convention on Climate Change, a high-level summit on climate change being held in Durban, South Africa (http://www.cop17-cmp7durban.com/). Sale of the system was announced in October.

Neville Nicolau, CEO of Anglo American Platinum Limited said, "This demonstration highlights the importance of fuel cells to our business. Fuel cell power systems in commercial production can increase the energy efficiency of our mining operations, make efficient use of by-product hydrogen in South Africa and provide growth in global platinum demand. Fuel cells further highlight the green credentials of platinum – in this case as an enabler of energy efficiency."
The zero-emission fuel cell system is demonstrating clean energy production during COP17, which runs from November 28 to December 9, by supplying power to the local electricity grid. Following COP17 Anglo American Platinum plans to redeploy the system to provide power at one of its mining operations in South Africa.
"With approximately 20,000 delegates participating in the Conference, this deployment is an excellent opportunity to demonstrate the benefits of fuel cell backup power systems and raise awareness of the readiness of fuel cell technology for a range of new vertical market applications, including mining," said John Sheridan, Ballard's President and CEO.
During COP17, fuel for the system is being provided by Air Products South Africa (Pty) Limited, a subsidiary of U.S.-based Air Products and Chemicals Inc. which operates an extensive hydrogen pipeline network around the globe and is investing in development of commercial hydrogen production in South Africa. Some of the hydrogen generated by Air Products in South Africa and elsewhere is a by-product of industrial chlor-alkali production, which enhances the cost-effectiveness of power produced by fuel cell systems.
About Ballard Power Systems
Ballard Power Systems (TSX: BLD) (NASDAQ: BLDP) provides clean energy fuel cell products enabling optimized power systems for a range of applications. Products are based on proprietary esencia™ technology, ensuring incomparable performance, durability and versatility. To learn more about Ballard, please visit www.ballard.com.
This release contains forward-looking statements, including anticipated product application and performance, which are provided to enable external stakeholders to understand Ballard's expectations as at the date of this release and may not be appropriate for other purposes. These forward-looking statements are based on the beliefs and assumptions of Ballard's management and reflect Ballard's current expectations as contemplated under section 27A of the Securities Act of 1933, as amended, and Section 21E of the Securities Exchange Act of 1934, as amended. Such assumptions relate to Ballard's financial forecasts and expectations regarding its product development efforts, manufacturing capacity, and market demand, and include matters such as generating new sales, producing, delivering and selling the expected number of units, and controlling its costs.
These statements involve risks and uncertainties that may cause Ballard's actual results to be materially different, including, without limitation, the condition of the global economy, the rate of mass adoption of its products, product development delays, changing environmental regulations, its ability to attract and retain business partners and customers, its access to funding, increased competition, its ability to protect its intellectual property, changes in its customers' requirements, foreign exchange impacts on its net monetary assets and its ability to provide the capital required for product development, operations and marketing. For a detailed discussion of these risk factors and other risk factors that could affect Ballard's future performance, please refer to Ballard's most recent Annual Information Form.
Readers should not place undue reliance on Ballard's forward-looking statements and Ballard assumes no obligation to update or release any revisions to these forward looking statements, other than as required under applicable legislation.
Further Information
Public Relations: Guy McAree, +1.604.412.7919, media@ballard.com
Investor Relations: Lori Rozali, +1.604.412.3195, investors@ballard.com
Featured Product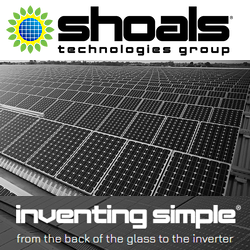 Inventing Simple® isn't just a slogan to us, it's a way of life. Using simple plug-and-play ideology, we revolutionized solar installations in 2003 with our Interconnect Systemâ"¢. Our harnessing system is now the gold standard EPC's use around the world. By using simple ideas, we are making solar energy a more affordable and clean power source for future generations.