This article gives prospective buyers of solar panels advice and tips on what to be aware of and what to ask of prospective installers when researching your options. Reading this will help ensure you make the right decision on your green energy investment.
Purchasing solar panels is an exciting decision and a big investment in your home for the future. However with the myriad of companies operating in Ireland it is easy to get overloaded with information, and not make the right decision for you.

Here are some points to be aware of when choosing which solar company to deal with:
BEWARE PUSHY SALES PEOPLE
There are plenty of stories around about solar sales people being pushy and aggressive with prospective customers and refusing to leave peoples homes. Don't allow your questions to be deflected and to go unanswered. Also beware the sales person who starts to outstay their welcome. Ask them to leave to let you consider the offer. If it is as good a deal as they say it will still be a good deal tomorrow.
RESEARCH AND TESTIMONIALS ARE KEY
Find out all you can about the company-their history, their location etc before parting with your money. It is also key to ask the company for some references or testimonials from installations they have completed in your area. Any reputable solar company will do this and it is a great way for you to see the system in operation and to speak to some of the company's customers.
BE REALISITC WITH PRICE EXPECTATIONS
As the old adage goes if it sounds too good to be true it probably is. If you find a site advertising DIY panels for only €200 our advice would be to stay clear. Keep your head and be careful with whom you deal with. When there is a chance of making a quick buck or two it will always attract the greedy and less scrupulous businesses.
LOOK OUT FOR HIDDEN COSTS.
Request an "all-in" price from your installer and carefully read over quotes and contracts carefully before committing to purchase.
CONFRIM YOUR GRANT
Your installer and the product have to be registered with the SEAI in order for you to be eligible for a government grant. Grant approval from the SEAI must take place before the commencement of any solar installation on your property. The updated list of certified installers and their products is listed here. http://www.seai.ie/Grants/GreenerHomes/Homeowners/Product_List/SolarRegisteredList.pdf
EXAMINE THE WARRANTY/GUARANTEES CAREFULLY.
Make sure the quote includes items such as warranty details, terms and conditions and any other details about the type of panel that will be installed on your property. It is an expensive product you are purchasing and you must be clear on what is or is not covered.
If you need some help with selecting a solar system for your home please feel free to contact one our team of experts for advice or a no-obligation quote. www.lvprenewables.ie or 01-8643838
Featured Product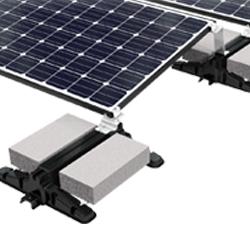 The Power Rail™ Commercial Mounting System is designed with the professional PV solar installer in mind. Both the XD/UD and LD/MD rails feature single tool assembly with the revolutionary patented RAD™ Lock-in-Place bolt for fast and secure module clamping. The high strength marine-grade aluminum rails include an integral wiring channel for securing cables and providing a professional finish.