The missing link in residential scale solar and other heat generated electricity has been a practical low temperature, low pressure steam engine. Now 230 - 300 degF heat can create realistic amounts of electricity.
High L
atitude Solar in Maine has developed a concentrating parabolic trough collector in panel form to compete head on with evacuated tube collectors in price and performance. We then wanted to use it to generate steam to drive a steam engine-generator. Experimenting with conventional steam engines showed how extremely inefficient they are with low temperature 50 - 100 psi steam. We have solved this problem and it is now available for purchase for use with our solar collector, any evacuated tube collectors, or even with just a tube coil in your woodstove or oil furnace.
Featured Product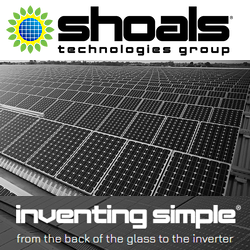 Inventing Simple® isn't just a slogan to us, it's a way of life. Using simple plug-and-play ideology, we revolutionized solar installations in 2003 with our Interconnect System™. Our harnessing system is now the gold standard EPC's use around the world. By using simple ideas, we are making solar energy a more affordable and clean power source for future generations.