CA attracts $467 million in EV venture capital investment in first half of 2011, files more patents than other top patent developers globally
San Francisco- As California is poised to adopt a new round of car standards designed to cut emissions and expand the market for electric vehicles (EV), a new report provides insight into California's emerging leadership role in this fast-growing economic sector. New data reveals that California took in $467 million in global EV venture capital (VC) investment (69 percent of total dollars) in the first half of 2011 and, along with Michigan, is the top patent holder for new EV technology in the United States. Powering Innovation: California is Leading the Shift to Electric Vehicles from R&D to Early Adoption, from the nonprofit, nonpartisan research organization Next 10, tracks key indicators to assess opportunities and obstacles for California in the EV sector.

"California is fast becoming the world's advanced car capital—our entrepreneurs, savvy consumers, research institutions and our market-driving policies are creating a perfect storm for continued growth," said F. Noel Perry, businessman and founder of Next 10.
Chief Findings:
California is a global VC leader in electric vehicles, attracting 69 percent of the world's EV investment in the first half of 2011.
In the first half of 2011, California attracted 69 percent of global investment in EV-related sectors and 74 percent of United States investment in EV-related sectors ($467 million).
In 2010, California earned 80 percent ($840 million) of total U.S. and 60 percent of total global VC investment in EV‐related sectors.
Investment in this area has grown 712 percent since 2006 in the state, with Silicon Valley and Orange County attracting the most dollars.
California is a national and global patent leader in EV technology.
California and Michigan rank first in total EV technology patents in the nation- both generating 300 patents each between 2008-2010.
Just two decades ago, California ranked 17th in the nation in this area. This huge leap suggests California is taking the lead over older players in the development of newer technologies.
Battery patents dominate California EV patents (86 percent of all patents are for battery technology, from 2008-2010).
Globally, California trails only Japan and South Korea in patents but exceeds other top patent developers including Germany, Taiwan and France.
New jobs data shows strong growth in California's EV sector—going against recessionary trends.
During the recent downturn, EV jobs expanded four percent in California, while total employment in the state dropped seven percent from January 2009 to 2010.
Los Angeles and Silicon Valley enjoy the largest employment numbers, accounting for nearly half (47 percent) of EV employment in California.
Starting with a relatively modest base in the early days of the EV sector, jobs in California increased 142 percent from 1995 to 2010 (growing from 740 to 1,800). Over the same time period, jobs in the overall economy grew by 12 percent.
Manufacturing in California's EV sector is expanding, with a 51 percent increase in employment during the recent downturn (2009-2010).
EV business establishment numbers in the state dropped ten percent from January 2009 to 2010 suggesting that possible consolidation in the industry is taking place in the context of the economic downturn and evolving markets related to EVs.
California's history as an early adopter of new technology, its forward-looking polices and its strong community efforts to spur market growth in clean energy technology all contribute to its role as a market and infrastructure leader in the EV sector.
California ranks first in the nation in total charging stations (609) and first in the nation per capita (16.3 charging stations per million residents).
California ranks first in the country in total number of electric vehicles and hybrid vehicles.
The growing EV sector represents a valuable, growing economic opportunity for California. Addressing the barriers to EV commercialization will encourage widespread adoption in California, the rest of the country, and abroad.
"California is capturing the full spectrum of value related to the EV industry from cradle to market," said Tracey Grose, lead author of the report and Vice President of Collaborative Economics. "The overall growth rate in California's EV market today is a clear indicator for strong future growth—even in manufacturing."
About Next 10
Next 10 is an independent, nonpartisan organization that educates, engages and empowers Californians to improve the state's future. Next 10 is focused on innovation and the intersection between the economy, the environment, and quality of life issues for all Californians. Next 10 employs research from leading experts on complex state issues and creates a portfolio of nonpartisan educational materials to foster a deeper understanding of the critical issues affecting our state.
About Collaborative Economics,
Collaborative Economics is a San Mateo, California-based research and consulting organization that works in the area of economic and environmental research. CE works with senior executives from business, foundations, government, education and community sectors to identify economic, environmental and social trends and promote regional innovation. For nearly two decades, Collaborative Economics has prepared the annual Index of Silicon Valley for Joint Venture: Silicon Valley Network and has broken new ground in the study of the emerging green economy.
Featured Product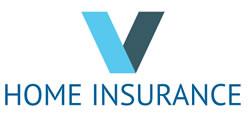 vHomeInsurance.com analyzes home insurance, climate and other environmental factors that impact insurance.