Several new web features highlight SolarWorld's decades-long commitment to region
HILLSBORO, Ore., Dec. 19, 2011 – A new documentary video fleshes out the impact of SolarWorld's donation of 100 kilowatts of its high-performance solar panels to power several rural community hospitals in Haiti in systems installed this year. The video, as well as stunning photography, are key features of pages that the company has added to its website. The new pages present a Latin American version of its long-running Solar2World program to donate its solar technology to electrify rural civic projects in communities of the region's developing economies.

The video traces Solar2World donations in Haiti, both before and after the devastating earthquake of Jan. 12, 2010, though the Latin American arm of the program also will focus on Mexico, Chile, Brazil and Peru. The U.S. lineage of SolarWorld, the largest U.S. solar producer, has grown roots in Latin American for more than three decades. Now, its websites and pages feature its involvement in the region, both in commercial and charitable operations. From other markets, Solar2World has benefited communities on other continents, especially Africa.
"The sun knows no borders," a narrator says in opening the video set in Haiti. "It plays no favorites. It shines on everyone – sometimes where and when it's needed most. Which brings us – indeed, brought us – to Haiti."
The video then showcases the projects to install solar systems atop hospitals in three locations of Haiti in partnership with Solar Electric Light Fund (SELF), a U.S. nonprofit that uses sustainable energy to aid development communities, and Partners in Health (PIH), an world medical relief organization. Using donated SolarWorld solar panels, SELF staged a PIH hospital project at Boucain-Carré, Haiti, in 2009. After the earthquake nearly two years ago, SolarWorld provided solar panels to nonprofit Water Missions International for water-pumping stations. It then followed with the 100-kilowatt donation. The video features projects of both types, including PIH hospital projects at Lascahobas, Thomonde and La Colline. Further hospital uses of remaining panels are still pending.
Separately, SolarWorld's new Latin America website provides information about the company's on-grid and off-grid products to new customers and directs them to its local distributors there. The website is initially available in English, but will be localized into Spanish and Portuguese by early January.
"Our relationships in Latin America have developed organically over many years, based on relationships founded on enduring trust," said Kevin Kilkelly, president of SolarWorld Americas. "From time to time, we gather to celebrate our shared vision for generating electricity by tapping the rich sunlight constantly washing over the region. It's a traditional way of doing business. But while holding onto these traditions, we also now are using the power of the Internet to spell out both the possibilities and availability of our renewable-energy offerings."
About SolarWorld (www.solarworld-usa.com)
SolarWorld is a worldwide leader in offering brand-name, high quality, crystalline silicon solar-power technology. Its strength is its fully integrated solar production. From silicon as the raw material through wafers, cells and modules all the way to turn-key solar systems of all sizes, the group combines all stages of the solar value chain. The central business activity is selling quality modules into the installation and distribution trades and crystalline wafers to the international solar cell industry. Group headquarters are located in Bonn, Germany. The group's largest production facilities operate in Freiberg, Germany and Hillsboro in the U.S. State of Oregon. Sustainability is the basis of the group strategy. Under the name Solar2World, the group supports care projects using off-grid solar-power solutions in developing countries, exemplifying sustainable economic development. Worldwide, SolarWorld employs about 3,300 people. SolarWorld AG has been quoted on the stock exchange since 1999 and today is listed on, among others, the TecDAX and ÖkoDAX as well as in the sustainability index NAI.
Featured Product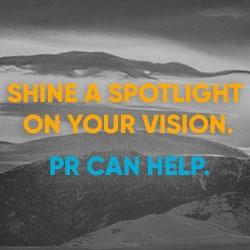 FischTank Marketing and Public Relations provides communications and marketing services to both start-up and established renewable energy companies. We provide media relations, content writing, digital/social media, and other marketing support to companies working in sectors spanning solar, LED lighting, energy storage, hydrogen, battery development and manufacturing, alternative fuels, and more. Our clients have been featured in top tier media including print, online and broadcast.