100% online event features experts from AEP, Oak Ridge National Lab, SCADAHacker.com, Elster, Pike Research, and more. Focus is on examining end-to-end security for the smart grid ecosystem as a whole.
January 11, 2012 (CHICAGO) -- In the year since Stuxnet first struck, cyber security has become a critical concern for utilities. Securing the emerging smart grid must be an end-to-end, architectural undertaking built into all facets of IT, OT, ICS, communications and infrastructure from the outset. Introducing intelligence and two-way communication into the utility network means opening the door to serious vulnerability, and utilities must proceed with extreme caution.

To help utilities around the world meet these challenges, The Smart Grid Observer will conduct a full-day, 100% online "virtual summit" on Thursday, February 2, 2012 focused on the latest technologies, deployment strategies, regulatory requirements, and lessons learned to date in securing the emerging smart grid cyber network.
"Our objective is to bring together key industry thought leaders to help utilities think about cyber security within the context of an end-to-end smart grid ecosystem," says Daniel Coran, editor of The Smart Grid Observer. "The online format makes it convenient and cost-effective to attend from anywhere in the world."
The event will consist of a series of 30-minute presentations and interactive Q&A sessions, beginning at 9:00 am EST and continuing until 5:00 pm. Attendees can tune in at their convenience throughout the day, and catch whatever they missed later in recorded format.
Topics to be covered include:
- Security protection mechanisms for the grid
- Security issues associated with the cloud-enabled grid
- Network security for IP-based, open standards smart grid communications
- Plugging the biggest hole in smart grid security: insider threat to critical assets
- Software verification and security analysis
- The future of securing industrial endpoints
- Evaluating threat levels, vulnerabilities, and attack sources
- Key regulatory and NERC CIP developments
- Market drivers, trends, and state of the global smart grid cyber security industry
Speakers include:
- Neil Greenfield, Senior Security Architect, AEP
- Bob Lockhart, Senior Analyst, Pike Research
- Richard Linger, Senior Cyber Security Research Scientist, Oak Ridge National Laboratory
- Dave Buster, Customer Solutions Architect, Elster
- Joel Langill, President, SCADAHacker.com
- Selim Nart, Vice President, Professional Services, CoreTrace
- Walter Sikora, Vice President, Security Solutions, Industrial Defender
- Sandy Bacik, Principal Consultant, EnerNex
- Jasvir Gill, Founder and CEO, AlertEnterprise
- Roman Arutyunov, Vice President, Tropos Networks
- Ernie Hayden, Managing Principal, Verizon Business
- Ken Modeste, Principal Engineer, Underwriters Laboratories
- Andrew Ginter, Director of Industrial Security, Waterfall Security Solutions
"This is going to be a unique opportunity to deep-dive into some of the key challenges facing smart grid cyber security," Coran adds. "The Q&A discussions with these experts should prove especially helpful."
The registration fee of $195 USD covers the full day of educational sessions and includes .PDF downloads, access to Q&A discussion sessions, and audio + PowerPoint recordings of all presentations for up to three months after the event.
For further information and to register for the Virtual Summit, visit www.smartgridobserver.com/index-csvs.htm
About The Smart Grid Observer
The Smart Grid Observer is a free, weekly e-newsletter that covers the latest news, research findings, and technology developments surrounding the global smart grid industry. Coverage extends to utilities, equipment vendors, government agencies, standards bodies, industry associations, universities, and research groups. Visit www.smartgridobserver.com for a free subscription.
FOR MORE INFORMAITON CONTACT:
Daniel R. Coran
Editor, The Smart Grid Observer
815-331-6133 (office)
dcoran@smartgridobserver.com
www.smartgridobserver.com
Featured Product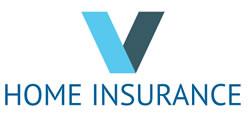 vHomeInsurance.com analyzes home insurance, climate and other environmental factors that impact insurance.