DropBox Inc. works with a number of battery, inverter, and switch gear manufacturers to create containerized energy storage solutions.
Over the past year and half DropBox Inc. has worked with some major players in the alternative energy and power storage industries. Having built custom shipping container modifications in collaboration with companies around the United States and Europe including LTi REEnergy, Parker Hanifan, and AES Corporation, DropBox Inc. has cemented itself as the shipping container modification company with the expertise needed to make energy solutions portable. The growing need for energy solutions in storage, generation, and distribution are a major concern in the ever changing world of today. For that very reason DropBox Inc. has worked with these energy partners to make their technology easily transportable and easy to operate in remote locations.

One of these remote locations where custom shipping container modifications by DropBox Inc. can be found is the AES Wind Generation and AES Energy Storage project at Laurel Mountain near Elkins, West Virginia. The wind generation plant at Laurel Mountain is comprised of 98 MW of wind generation and 32 MW of integrated battery-based energy storage and is supplying emissions-free renewable energy. "The Laurel Mountain project is a unique application of wind and battery storage technology combining clean energy production with state of the art grid support services," said Phil Herrington, President of Global Wind Generation for AES. "We are very excited to be a part of this project, and couldn't have completed this milestone without the overwhelming public support from the local community." By utilizing green energy technology and recycled shipping containers the project is providing a clean, portable energy storage solution that helps to increase the operating reserve energy capacity for one of the largest power markets in the world.
Many in the industry consider energy storage technology like those installed in the containerized power systems offered by DropBox Inc. will provide the greatest benefit to grid operations and efficient energy utilization around the world. By building modular units that can be relocated as needed DropBox Inc. is working with these energy storage manufactures to help remove the requirement to use electric power as soon as it is created on the grid. By creating energy storage through the linking of containerized battery modules (see diagram above) a level of added flexibility allows the creation, delivery and use of electrical energy to be obtained. This increased level of versatility enables greater efficiency across the grid, lower emissions, and a reduction in maintenance costs. It also provides a more seamless combination of renewable resources and more effective execution of advanced smart grid operations.
For more information on DropBox Inc. and our Containerized Grid Stabilzation Power Systems feel free to visit us at www.DropBoxInc.com
Featured Product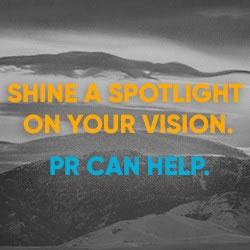 FischTank Marketing and Public Relations provides communications and marketing services to both start-up and established renewable energy companies. We provide media relations, content writing, digital/social media, and other marketing support to companies working in sectors spanning solar, LED lighting, energy storage, hydrogen, battery development and manufacturing, alternative fuels, and more. Our clients have been featured in top tier media including print, online and broadcast.