The project awarded under the Gujarat Solar Power policy of 2009 was commissioned in record time and is the country's largest solar power plant with over 400,000 solar PV modules installed. --- The project is the first large scale solar project completed by a Spanish company in India and positions Aries as the standard of international efficiency in renewable energy projects.
Madrid, January 19th – Spanish company, Aries Ingenieria y Sistemas, has completed

work on India's largest solar power plant, a 40 MW solar PV plant in the Kutch district,
(Gujarat) which was commissioned in early January 2012.
Aries completed the design, engineering, construction supervision and commissioning
services for the plant which is owned and operated by the Adani Group.
The innovative solar policies in India have created a favorable regulatory framework for
investing in clean energies and the completion of this project marks a milestone for Aries in
India, seeing as this will be the regions first large-scale solar project completely designed
by a Spanish company.
Roberto Fernandez, General Manager of Aries Ingenieria y Sistemas said, "With the
completion of this project Aries Ingeniería y Sistemas solidifies its position in the rapidly
growing Asian renewable energy market. We have been active in India for three years now
and have executed several projects for key customers in this time. We will continue to
invest heavily in the region as it is a key part of our aggressive international growth
strategy."
Aries continues to be active in other key solar markets with ongoing projects in Spain, USA,
China, South East Asia and the Middle East.
About Aries Ingeniería y Sistemas
Aries Ingeniería y Sistemas is an independent, global, and diversified Spanish engineering company that
develops efficient, high value added solutions in renewable energy and testing systems for the automotive,
aerospace & defence, railway and civil engineering sectors.
With offices in Madrid (Spain), San Francisco (USA), and Shanghai (China), Aries has proven expertise
developing clean energy technologies internationally and offers engineering services across the value chain that
include feasibility studies, basic to detailed engineering, construction, start-
Featured Product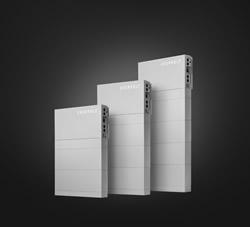 Extract maximum power production from every roof size and shape. HIT® AC Series combines the module efficiency of Panasonic solar panels with the intelligence of Enphase microinverters. A built-in IQ 7X microinverter with Individual MPPT (Module-level Power Point Tracker) tracking helps deliver an all-in-one module that offers design flexibility, reduced installation time, and a higher ROI. Field-replaceable microinverter with no DC wire management required yields lower cost of ownership.