Sustainability is the life blood of cities and in today's increasingly urbanized world, coping with rising demands for better infrastructure, more energy, clean water and adequate housing is a global challenge.
GLOBE-Net, January 20, 2012 - For the first time in human history, more than half the world's population now live in cities. By 2050 that percentage will rise to over 70 percent, and the social, economic, environmental challenges associated with this transformation will largely define how our societies evolve in the 21st Century.

Equally challenging will be the task of mitigating the environmental impacts of mass urbanization and improving the lives of the millions of new migrants to the world's already burgeoning cities.
The transformation of our urban future is what will be discussed in mid-March when thousands of city leaders, planners and technology experts from around the world gather in Vancouver for GLOBE 2012 - North America's longest running and most successful international forum on the business of the environment.
They will be addressing issues such as energy management and conservation, green building and sustainable construction, reducing greenhouse gas emissions, protecting urban air and water quality, and ensuring environmental health and safety -the basics for sustaining and improving the quality of life in urban settings.
Building Eco-friendly Cities
Urban visionaries will be discussing how the basic design of cities can help meet these challenges by better managing energy supply and demand, reducing wastes, and by conserving our use of water.
In a special session on Building Eco-friendly Cities from Within,Teresa Coady, Principal of Bunting Coady Architects, will discuss how new green building codes and minimum standards are driving "green makeovers" of cities.
In a session on Burning Issues for Tomorrow's Cities Paul Sellew, CEO of Harvest Power will discuss how his company is pioneering the commercial development of anaerobic digestion and composting technologies that will enable communities to produce low-cost renewable energy and high-value soil products from organic materials.
Says Sellew,"We envision a world where valuable resources are harvested rather than wasted. Our business is to help society live in balance with nature by providing products and services that harness the energy and nutrients of organic materials, creating a path that transforms wastes into valuable resources that enable communities, businesses, and individuals to thrive sustainably."
Speaking in a session on Green Infrastructure Integration in Cities, Paul Lander, who led the City of Boulder Colorado's award-winning water conservation program, will discuss how infrastructure integration is the key to a successful city.
Lights, Power, Action
Cities are responsible for between 60% and 80% of the world's energy use and about the same percentage of greenhouse gas emissions. In order to meet the growing demand for energy while curbing greenhouse gas emissions, a fundamental transformation of how we produce, deliver, and use energy in urban areas is required.
Many of the technologies being applied in this area will be on display at GLOBE 2012, along with the innovators that are leading the charge for building better cities.
In a session on Community Energy and Waste-to-Energy Systems, Peter Heusser, a Process Technology Consulting expert from I.C.E. AG, Switzerland, will discuss how cities around the world are working to improve energy efficiency and reduce greenhouse gas emissions as part of their sustainability planning.
In another session on Energy Management and the Growth of Smart Cities, David Helliwell, CEO of Vancouver's Pulse Energy will discuss how technologies designed to manage energy demand in houses, buildings and for other municipal infrastructure.
He will be joined by Harry Verhaar, Senior Director, Energy and Climate Change of Philips Lighting from the Netherlands.
Bullfrog Power, one of Canada's most recognized providers of reliable, renewable energy solutions for homes, businesses and for transportation, will be demonstrating why the clean technology industry is helping to reshape our cities.
Making Cities Smarter
Several leading companies will be showcasing technologies and the tools to allow cities to become more energy efficient and also "smarter" in providing all municipal services - water, waste disposal, health services, policing and traffic management.
They will be demonstrating Smart City technologies that provide the real time intelligence needed by city officials, service providers, and technology vendors to reduce energy costs, lower carbon emissions, and to create more liveable urban environments that foster economic development.
Smart Grid infrastructure is also enabling more effective means to distribute and manage energy from renewable sources such as wind, solar, and geo-thermal to power our increasingly energy intensive cities.
Energy management practices and smart grid technology championed by innovative companies are revolutionizing the way we amplify incremental energy savings into large-scale change.
Hitachi, a world leader in smart city development, is one of those champions. It will be among the exhibiting companies in the Japan Pavilion at GLOBE 2012.
GLOBE 2012 will take place in Vancouver March 14-16, 2012. Check below for more information on Building Better Cities.
Featured Product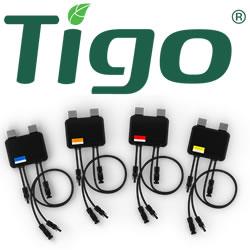 Tigo will announce the new product launch of the patented UHD-Core TS4-A (Advanced Retrofit/Add-on) Platform at SPI 2019. The new TS4-A-M (Monitoring) & TS4-A-S (Safety) units have improved lightweight hardware and lower labor costs to address a range of functions and budgets. The TS4-A-M allows module-level monitoring via Tigo's SMART Website & App. The TS4-A-S is UL-certified as a rapid shutdown solution for residential and C&I PV system. Both units join the Tigo's multivendor solution that works with almost any inverter and smart module in the global PV market. Contact sales@tigoenergy.com for pricing, shipping, and availability in Q4'19.