"This significant increase in imports demonstrates that the Chinese know they have violated U.S. and international trade rules and are trying to evade the consequences," said Gordon Brinser, president of SolarWorld Industries America Inc., based in Oregon. 
Washington, D.C., January 25, 2012 — Chinese producers have more than doubled imports of crystalline silicon solar cells and modules in advance of potential U.S. government duties on those imports, according to an evaluation of U.S. Customs and Border Protection data released today by the Coalition for American Solar Manufacturing (CASM). The coalition, which represents 11,000 U.S. workers at more than 150 American companies across the country, alleges that the recent 110 percent surge in import volume since July 2011 is further proof of illegal dumping and subsidies by Chinese solar producers and warrants a finding of critical circumstances that would apply retroactive duties to Chinese imports.

"This significant increase in imports demonstrates that the Chinese know they have violated U.S. and international trade rules and are trying to evade the consequences," said Gordon Brinser, president of SolarWorld Industries America Inc., based in Oregon.  "Year to date, Chinese imports of solar cells and modules in 2011 are up 346 percent by quantity and 138 percent by value. Since 2008, Chinese imports have risen 939 percent by value and 1664 percent by quantity.  This most recent surge of Chinese solar imports gives the U.S. Department of Commerce the evidence it needs not only to make a preliminary determination in our favor, but also to apply a critical-circumstances finding to address this last-minute import surge."
Under U.S. trade law, Commerce can make a finding of critical circumstances that requires importers of record to post bonds or cash deposits on tariffs on imports dating back 90 days from preliminary determinations on whether duties are warranted and, if so, by what margin. A preliminary determination is expected on Feb. 13, meaning imports from Nov. 15 onward would be subject to duties.
Using publicly available data from the Customs and Border Protection's Port Import Export Reporting Service (PIERS), CASM researchers found imports from Wuxi Suntech Power Co. Ltd.(known as Suntech), a Chinese manufacturer and respondent in the ongoing trade investigations, surged 76 percent in November, compared with October. PIERS reports also show that imports from Changzhou Trina Solar Energy Co. Ltd.(known as Trina Solar), another Chinese manufacturer and respondent, spiked 209 percent in the first half of December, compared with the first half of November 2011.
Further, CASM research found numerous examples of companies stockpiling dumped and illegally subsidized Chinese imports, providing credible evidence to support a finding of critical circumstance. For example, Sun Electronics, a Miami importer and wholesaler, brought in 31,000 Chinese solar laminates on a single day: Dec. 21, 2011. This enormous shipment, consisting of at least 77 shipping containers, required Sun Electronics to rent six forklifts and drivers and devote four-five other people to screen and sort the laminates. Sun Electronics noted in an advertisement that it has recently obtained an entire second storage warehouse, likely demonstrating its intent to receive other large shipments of Chinese solar products.
"The Chinese have made it clear that, contrary to various World Trade Organization agreements they signed 10 years ago, they will employ any means necessary to dominate the American and international solar markets," Brinser said. "Rather than reward the Chinese for cheating, Commerce and the International Trade Commission need to take every possible action to enable American manufacturers to compete fairly."
A complete list of the CASM findings can be found on the CASM website
On Dec. 2, the U.S. International Trade Commission issued a unanmimous preliminary determination that Chinese trade practices are harming the U.S. domestic solar manufacturing industry. The next step in the trade case will be Commerce's Feb. 13 preliminary determination on whether to levy countervailing import duties to offset the effects of any illegal Chinese subsidies. On March 28, Commerce is scheduled to make its preliminary antidumping determination, imposing duties to offset the effects of Chinese import pricing at artificially low prices.
Featured Product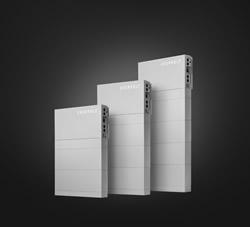 Heterojunction technology minimizes electron loss - Thin amorphous silicon layers reduce electron carrier loss to minimal levels. The result is a remarkably high-efficiency solar cell that produces Greater long-term energy output. Innovative pyramid structure absorbs more sunlight - A uniquely effective pyramid structure optimizes sunlight capture. By reducing outward reflection and directing sun rays inward to the cell, HIT absorbs more sunlight and generates more electricity for your home. Dual-sided cells multiply energy output - Advanced bifacial cells work in concert with the pyramid structure to multiply solar power output exponentially. Available sunlight is captured from both sides of the panel, converting more sunlight into electricity.