KANEKA TEXAS CORP. ENGAGES LOCAL SUSTAINABLE ENERGY COMPANY AKARI ENERGY TO INSTALL THIN FILM SILICON SOLAR ENERGY SYSTEM: Solar System Now Powers Kaneka Administration Building
Pasadena, TX (February 9, 2012) –Recently, Akari Energy completed a solar panel installation at Kaneka Texas Corporation headquarters in Pasadena, TX. A total of 53.46 kilowatts (kW) was installed at the site helping the South Texas manufacturing plant reduce its "carbon footprint" and be cost efficient as well. Overall, 486 Kaneka 110 watt hybrid thin film silicon solar panels are now powering the Texas-based administration building.

With the impending scarcity of many valuable resources, more businesses are starting to consider alternative sources of energy. Solar energy is an ultra clean, natural and sustainable source of energy. While there have been many studies on the viability of wind or water energy, when it comes to an easy transportable energy solution, solar energy is now the major contender since it is the easiest to collect energy from. All that is required is a quality solar panel. And the best part, solar energy is free as the sun is a free resource available to anyone.
In addition to solar panels, Kaneka opted to include an SMA Sunny Tower comprised of 6 inverters at 7,000 watts each. Altogether, the solar panel system is designed to resist 120 mph wind speed, using a ballasted roof-racking system.
"We are pleased to work with Akari Energy on this project," said Thomas Moran, Senior Director of Marketing and Business Development at Kaneka Texas Corporation. "Kaneka HYBRID modules outperform traditional modules by as much as 15% in Texas. This demonstration will not only advance our partnership with Akari Energy for future projects, it will clearly demonstrate that Kaneka's technology outperforms in real world conditions."
"We're thrilled-Kaneka recognized the infinite value in solar energy and especially pleased that they chose us to install their very first solar power system," said Frank Molina, Chief Officer of Akari Energy. "Thisinstallation marks our largest advanced thin film silicon solar panel project to date and it is of special significance because Kaneka is a valued client and we look forward to growing the partnership."
About Akari Energy
Akari Energy is "The Green Energy Company for America" and provides services such as renewable energy solutions, hurricane preparedness and energy efficiency consulting to residential, commercial and institutional customers.
The team of Akari Energy is comprised by Vance Nobe, Chief Executive Officer, Frank Molina, Chief Operating Officer, Lourdes Aguinaco, Director of Community Relations and other investors. For more information, go to www.AkariEnergy.com.
###
Featured Product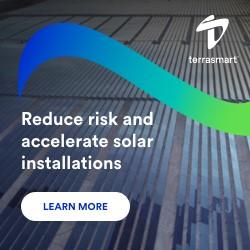 We push the limits in renewable energy, focusing on innovation to drive progress. Pioneering new solutions and ground-breaking technology, and smarter ways of working to make progress for our clients and the industry.