Third Annual Expo brings consumers and experts together, May 11-13, Timonium Fairgrounds
The time is now to bring renewable energy to Maryland homes and businesses. That is the message of the Third Annual Solar and Wind Expo, to be held Mary 11-13, at the Timonium Fairgrounds. The Expo will bring consumers together with national and local companies that supply all types of renewable energy products and related businesses.

This year the emphasis is on electric motorcycles, including an outdoor race during the Expo, called the Electropalooza.
"Now in our third year in Maryland, the Solar and Wind Expo continues to put all the players together under one roof," said Solar and Wind Expo Executive Director George Lopez. "The Expo, and our website, solarandwindliving.com, provide consumers with ways to connect with those in the know so they can make good decisions that will save them money while helping the environment stay cleaner and healthy."
The Solar and Wind Expo is the premier event for those who are looking to conserve energy and integrate renewable technologies such as solar, wind, geothermal energies and all types of renewable energy, both for financial reasons and for reducing their carbon footprint. The Solar and Wind Expo is the place to learn how conserve energy, from energy audits to upgrading old systems to cleaner, more Earth friendly and renewable energy systems, thus helping to make green a reality.
The Expo will feature exhibits and educational seminars on topics such as:
• Energy Audits, Why?
• Benefits of Switching to Renewable Energy
• Why Now is the Time for Renewable Energy
• Consumer's Checklist for Saving Energy and Sustaining our Environment
• Financing Programs Available Right Now
• Solar Purchasing Plans to Fit Your Budget
• Benefits of Weatherization
• Energy Efficiency
• Solar Water Heating: A Mature Technology with Enormous Potential
• Green Building Design
Last year Maryland Governor O'Malley opened the Expo with his roundtable on the future of renewable energy in Maryland that brought together experts in energy technology and policy. The massive amount of energy it takes to fuel Maryland's economy provides enormous opportunities for energy savings. With energy efficiency and renewable energy incentive programs, Maryland can save money, year after year, and further the State's goal of reducing power consumption statewide 15 percent by 2015. Homeowners, contractors, developers and utility providers have the opportunity to reduce their energy costs and consumption by implementing simple efficiency solutions – such as replacing standard light bulbs with compact fluorescent ones – to more complex solutions such as energy audits, renewable energy solutions – such as installing solar photovoltaic systems, geothermal heat-pumps or wind turbines. Renewable energy creates jobs while at the same time increasing the energy supply which contributes to a lower cost of electricity for American families, communities and businesses.
Tickets to the Expo are on sale online right now at thesolarandwindexpo.com/Maryland, Adults $12 or $10 online; Children under 12 admitted free. Discounts are available online. Hours are: Friday, 10 a.m. to 7 p.m. and Saturday - Sunday, 10 a.m. to 6 p.m.
Featured Product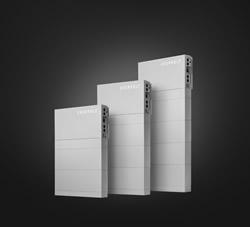 Extract maximum power production from every roof size and shape. HIT® AC Series combines the module efficiency of Panasonic solar panels with the intelligence of Enphase microinverters. A built-in IQ 7X microinverter with Individual MPPT (Module-level Power Point Tracker) tracking helps deliver an all-in-one module that offers design flexibility, reduced installation time, and a higher ROI. Field-replaceable microinverter with no DC wire management required yields lower cost of ownership.