Third Annual Expo brings consumers and experts together, May 11-13, Timonium Fairgrounds
The Third Annual Solar and Wind Expo will offer NABCEP certified technical training at its Maryland show at the State Fairgrounds in Timonium, Maryland the weekend of May 11-13, 2012. The training is in addition to the large amount of valuable information that will be offered to consumers who are interested in finding out why it makes sense to invest in renewable energy now.

The North American Board of Certified Energy Practitioners (NABCEP) is the "gold standard" for photovoltaic and solar heating installation certification. Designed to raise industry standards and promote consumer confidence, NABCEP offers certification and certificate programs to renewable energy professionals throughout North America. The Solar and Wind Expo Maryland is pleased to bring this training to those who wish to enter the growing renewable energy field and to those who are working in it but need professional credentials.
Solar Electrical Design Course - NABCEP
Purpose of course: To introduce the concepts of PV and how they are different from typical electrical installations with regard to the 2008 & 2011 National Electric Code. The course will cover how temperature and sunlight can make PV perform beyond its rated voltage and current on a regular basis and how to safely account for these and other aspects of PV design. This course also will cover the common mistakes to avoid when configuring a Solar PV Electric System. This course is geared toward electricians, engineers and other PV professionals.
Solar PV Technical Sales Course - Exam Prep for NABCEP Technical Sales The course fee is $295 with early bird registration available.
Purpose of course: This class is designed to teach students how to understand the technical electrical considerations they need to know in order to sell Solar PV Systems. Selling PV is complicated and students will learn where to connect the system to a breaker according the National Electric Code, how a PV system is sized, how to determine where to put and configure the system and how to estimate how much the system will produce.
This course is geared towards Electricians, Engineers, PV Professionals and anyone else who would like to prepare for a position in sales of solar PV systems. Additionally, this class will prepare those wishing to sit for the NABCEP PV Technical Sales Examination. The course fee is $295 with early bird registration available.
The technical training is just one aspect of the information that will be presented at The Solar and Wind Expo Maryland. The Expo will bring consumers together with national and local companies that supply all types of renewable energy products and related businesses. The Solar and Wind Expo is the premier event for those who are looking to conserve energy and integrate renewable technologies such as solar, wind and geothermal energies, both for financial reasons and for reducing their carbon footprint. The Solar and Wind Expo is the place to learn how to migrate and upgrade old systems to cleaner, more Earth friendly and renewable energy systems, thus helping to make green a reality.
In addition to the professional courses, the Expo will feature exhibits and educational seminars for the consumer.
"We are very pleased to bring accreditation opportunities to those who want to enter the industry," said Solar and Wind Expo Executive Director George Lopez. "We are building a community of interested people – those who have the foresight to see that renewables are the way to go today, not at some undefined point in the future." The company has launched an interactive website chock full of information to help consumers make decisions about all forms of renewable energy: solarandwindliving.com.
Tickets to the Expo are on sale online right now at www.SolarandWindLiving.com/Maryland, Adults $12 or $10 online; Children under 12 admitted free. Discounts are available online. Hours are: Friday, 10 a.m. to 7 p.m. and Saturday - Sunday, 10 a.m. to 6 p.m.
Additional information, including directions to the Timonium Fairgrounds, is available at www.solarandwindliving.com.
Featured Product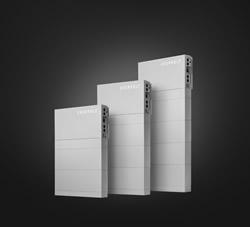 Extract maximum power production from every roof size and shape. HIT® AC Series combines the module efficiency of Panasonic solar panels with the intelligence of Enphase microinverters. A built-in IQ 7X microinverter with Individual MPPT (Module-level Power Point Tracker) tracking helps deliver an all-in-one module that offers design flexibility, reduced installation time, and a higher ROI. Field-replaceable microinverter with no DC wire management required yields lower cost of ownership.