Canada's planned phasing out of incandescent light bulbs is delayed by two years due to consumer concerns about alternative technologies. The new deadlines in 2014 are January 1, for 100 and 75 watt bulbs and December 31, for 60 and 40 watt bulbs.
All developed markets worldwide are committed to implementing energy efficiency standards for light bulbs, and this includes the US, the EU, Australia and Canada. The energy efficiency standard for light bulbs was introduced in 2007 with the stated aim of improving incandescent bulbs or replacing them with more efficient technologies, notably with compact fluorescent and LED bulbs. The underlying aim of energy saving is to reduce pollution and greenhouse gas emissions by the enforcement of low energy requirements.

Numerous concerns have been voiced with regard to energy-saving compact fluorescent lamps (CFL), mainly due to their potential risks to health, their actual performance and issues involved in their disposal due to their mercury content. Research conducted by the Canadian government indicated that CFLs pose no health risks from ultraviolet radiation or electromagnetic emission, but noted that more time is needed to communicate these facts to consumers effectively.
Reasons given for delaying the implementation in Canada by two years are that the amendment to the regulations will provide more time to communicate research findings to the public as well as more time to install CFL disposal programs. The main messages to the Canadian public are that no one technology will have to be used, alternatives will become available and the use of CFLs poses no health risks.
However, the delay will put Canada one or two years behind the US schedule for incandescent bulb phase-out as well as pushing any projected energy and cost savings further into the future.
About SGS E&E Services
As the world's leading third-party testing company, SGS has well-established consultancy services covering a wide spectrum of product-related legal requirements. The SGS global footprint provides solutions appropriate to clients wherever they are. SGS experts can provide support for product compliance with national, regional and international regulations such as RoHS (e.g. US, EU, China, Korea), REACH/SVHC, lamps and luminaire (floodlight) regulations, and other product requirements for consumer protection and energy efficiency. SGS is committed to satisfying client needs, be they testing, inspection, certification, compliance assurance, outsourcing, training or auditing services. SGS services also ensure client products will meet future market requirements, whatever the legal framework.
Please contact SGS for further information.
Contact details:
SGS Consumer Testing Services
Martin Dodd
Project Engineer, Energy Efficiency & Performance
620 Old Peachtree Rd., Suite 100
Suwanee, Georgia 30024
USA
t: +770-570-1800
Email: cts.media@sgs.com
Website: http://www.consumer-goods-retail.sgs.com/en/Electrical-and-Electronics.aspx
SGS is the world's leading inspection, verification, testing and certification company. SGS is recognized as the global benchmark for quality and integrity. With 70,000 employees, SGS operates a network of over 1,350 offices and laboratories around the world.
Featured Product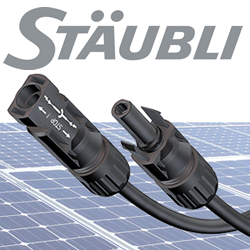 ​Stäubli Electrical Connectors are used on more than 300 GW, over 50% of the PV capacity worldwide. The MC4 family of UL and TUV listed products include connectors, in-line fuses, branch connectors, cable assembly and more.