Britain recorded its second warmest year in 2011 which with reduced utility consumption, meant that energy consumption in the UK was down.
Britain recorded its second warmest year in 2011 which with reduced utility consumption, meant that energy consumption in the UK was down.

According to the latest official figures by the Department of Energy and Climate Change (DECC), the overall primary energy consumption in Britain fell by 14% last year; and the mild weather resulted in the UK gas demand being at its lowest level since 1995.
The UK Energy Statistics – 2011 provisional data report revealed that primary energy consumption was down by 7% compared with the previous year and oil was down by 17%. Gas energy production also fell by 20%.
However in stark contrast, low carbon energy production grew, nuclear output was up by 11% and wind output soared 59%. It was strong rainfall in Northern Scotland that triggered hydro to surge by 70%.
But despite the gas demand being low, gas imports exceeded UK production for the first time as well as crude oil imports which exceeded UK production for the first time since 1978.
The amount of electricity generated by major wind power producers increased to 4% in 2011 and the portion of hydro grew to 1.5%. Low carbon sources accounted for over 25% of major power producers' generation in 2011, which is up 5% from two years ago. Overall, gas accounted for 41% of electricity supplied in 2011, coal accounted for 32% and nuclear 20%.
The findings show that overall less energy was used in the UK because there was less demand for energy for heating because of the warmer weather. Businesses monitoring their energy use should take care not to mistake this for actual progress in reducing usage and emissions; they can do this by comparing historical degree-days data to help mitigate the impact external climate and heating has on their emissions footprint.
For more information on how to accurately monitor your businesses' energy use and other
energy saving ideas
, speak to the experts at Apollo Enviro who can help your business become more energy efficient.
From site surveys and environmental audits to staff training and energy efficient equipment, the specialists can aid you save energy today, to protect tomorrow. Contact the team at
Apollo Enviro
today and see how they can help you reduce your business carbon footprint.
Media Contact Information
Name: Apollo Enviro
Website:
www.apolloenviro.co.uk
Email: enquiries@apolloenviro.co.uk
Phone: 01257 239509
Address: Parkside House, 190 – 192 Wigan Road, Euxton
City: Chorley
County/State: Lancashire
Postcode/ZIP: PR7 6JW
Country: UK
Featured Product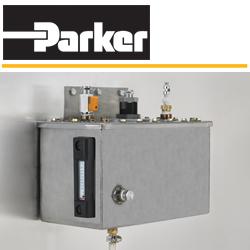 Many 1.5 MW wind turbines use traditional open-loop water/glycol cooling systems. Regular water evaporation in the reservoir elevates the mixture's viscosity, prohibiting cooling of the IGBT and associated critical controls, causing the wind turbine to overheat unless serviced, which in turn means turbine downtime and high maintenance costs. Parker's KleenVent Coolant Evaporation Inhibitor (KV-CEI) is a simple add-on to the legacy cooling system, that eliminates water evaporation in the coolant solution and stops the ingress of airborne contaminants, by enclosing the cooling loop. The KVCEI also removes the need for continuous coolant monitoring during the warm season. Traditional maintenance calls to replenish or rebalance the fluids, take the wind turbine and transformer offline, resulting in significant downtime and revenue loss. Parker's cooling system solution optimizes wind turbine uptime and revenue, reduces maintenance costs and increases overall efficiencies.