GÖTEBORG, Sweden--SKF received an order worth around million 350 SEK from Vestas for the delivery of main shaft solutions to the Vestas V112-3.0 MW turbine. Deliveries started already in the second half of 2011 and will continue into 2013.

"Vestas is a very important player in the wind energy business and we have been working with them for many years. Our role as the primary development partner for the V112 and our extensive knowledge and experience in wind energy enabled us to develop a unique solution for this new turbine," says Tom Johnstone, SKF President and CEO. "Wind energy is a key industry for the SKF Group and we continue to invest in this business by developing new solutions to enable more cost-effective wind energy generation."
SKF provides dedicated solutions that optimize the reliability and performance of new and existing wind turbine designs. SKF main shaft solutions for the wind segment are designed to withstand axial and radial loads and operate under harsh and continuously changing conditions. These integrated solutions provide reliable performance and help reduce maintenance costs per every kWh produced.
Gothenburg, 05 March 2012
Aktiebolaget SKF (publ)
SKF is a leading global supplier of bearings (http://www.skf.com/portal/skf/home/products?contentId=876709&lang=en), seals (http://www.skf.com/portal/skf/home/products?contentId=238358&lang=en), mechatronics (http://www.skf.com/portal/skf/home/products?contentId=447144&lang=en), lubrication systems (http://www.skf.com/portal/skf_lub?lang=en), and services (http://www.skf.com/portal/skf_lub/home/services?contentId=867934&lang=en) which include technical support, maintenance and reliability services, engineering consulting and training. SKF is represented in more than 130 countries and has 15,000 distributor locations worldwide. Annual sales in 2011 were SEK 66,216 million and the number of employees was 46,039. www.skf.com
This information was brought to you by Cision http://www.cisionwire.com
Featured Product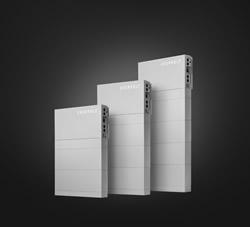 Extract maximum power production from every roof size and shape. HIT® AC Series combines the module efficiency of Panasonic solar panels with the intelligence of Enphase microinverters. A built-in IQ 7X microinverter with Individual MPPT (Module-level Power Point Tracker) tracking helps deliver an all-in-one module that offers design flexibility, reduced installation time, and a higher ROI. Field-replaceable microinverter with no DC wire management required yields lower cost of ownership.