FedEx Express helps launch zero-emission step vans built on Smith's Newton platform
NTEA Work Truck Show 2012

KANSAS CITY, Mo.--Smith Electric Vehicles Corp. (Smith), a global leader in all-electric commercial vehicles, today unveiled the Newton Step Van, an all-electric, zero-emission vehicle built on the versatile Newton platform that features a walk-in body produced by Indiana-based Utilimaster.
Smith announced the launch of the Newton Step Van in Indianapolis at the NTEA Work Truck Show, North America's largest vocational truck and equipment event. FedEx Express will be the first company to deploy the Newton Step Vans in the United States.
The Newton Step Van, an ideal solution for thousands of delivery routes in urban environments, offers a gross vehicle weight of 14,000 pounds to 26,000 pounds and a range of approximately 100 miles on a single charge. The vehicle incorporates Smith's proprietary Smith Drive™, Smith Power™, and Smith Link™ technologies to provide superior power train performance, battery management efficiency and remote system monitoring.
"The leadership shown by FedEx in adopting all-electric vehicles has been instrumental to growing the industry," said Bryan Hansel, CEO and chairman of Smith. "We welcome FedEx and look forward to successful vehicle deployments that demonstrate the economic and environmental benefits of fleet electrification."
The first Newton Step Vans are expected to be deployed in select U.S. markets throughout the remainder of 2012.
"This opportunity helps support our goal to optimize and operate our vehicle fleet in an economically and environmentally sustainable manner," said Dennis Beal, vice president of Global Vehicles at FedEx Express. "Smith's global footprint and track record of successful EV deployments make it an ideal collaborator as FedEx continues to improve its fleet efficiency, reducing emissions while providing the best possible service to our customers around the world."
About Smith Electric Vehicles
Smith Electric Vehicles Corp. (www.smithelectric.com) develops, produces and sells zero-emission commercial electric vehicles that are designed to be an alternative to traditional diesel trucks, providing higher efficiency and lower total cost of ownership. Smith's vehicle designs leverage more than 80 years of market knowledge from selling and servicing electric vehicles in the United Kingdom. Smith Electric Vehicles produces the Newton™ and the Edison™. The company operates manufacturing facilities in Kansas City, Mo., and outside of Newcastle, U.K.
About FedEx Express
FedEx Express is the world's largest express transportation company, providing fast and reliable delivery to more than 220 countries and territories. FedEx Express uses a global air-and-ground network to speed delivery of time-sensitive shipments, by a definite time and date with a money-back guarantee.
About FedEx
FedEx Corp. (NYSE: FDX) provides customers and businesses worldwide with a broad portfolio of transportation, e-commerce and business services. With annual revenues of $41 billion, the company offers integrated business applications through operating companies competing collectively and managed collaboratively, under the respected FedEx brand. Consistently ranked among the world's most admired and trusted employers, FedEx inspires its more than 290,000 team members to remain "absolutely, positively" focused on safety, the highest ethical and professional standards and the needs of their customers and communities. For more information, visit news.fedex.com.
Featured Product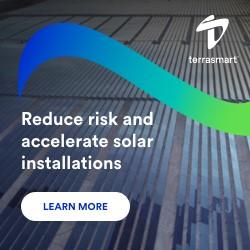 We push the limits in renewable energy, focusing on innovation to drive progress. Pioneering new solutions and ground-breaking technology, and smarter ways of working to make progress for our clients and the industry.