6-8 November 2012 Sandton Convention Centre, Johannesburg, South Africa
6th March 2012; The POWER-GEN Africa and Renewable Energy World Africa Advisory Boards met in Johannesburg, South Africa on 28-29 February 2012 to discuss the 2012 Conference Programme.

After receiving an encouraging response to the POWER-GEN Africa and Renewable Energy World Africa Call for Papers, which closed in early February, the Advisory Boards, consisting of representatives from Eskom, Wartsila, Ansaldo Energia, Andritz Hydro, Suzlon, Siemens, Alstom, Black & Veatch, Dewey & LeBoeuf, Hitachi Power, SAIEE, SAWEA, NERSA and including a Presidential Representative and a former Ministry of Energy, met and outlined the 2012 Conference Topics and overall Programme, which will be announced shortly.
POWER-GEN Africa, along with Renewable Energy World Africa is set to become the region's premier conference and exhibition dedicated to the power industry. It will also provide the perfect setting for industry leaders and decision-makers to network and keep abreast of the latest developments in the sub-Saharan region in the field of power and energy. The inaugural POWER-GEN Africa will provide comprehensive coverage of the power needs, resources, and issues facing the electricity generation industries across sub-Saharan Africa, by way of a twin track conference, featuring strategic and technical tracks plus a track dedicated to renewable power generation, which forms part of the co-located Renewable Energy World Africa Conference & Exhibition.
This important new industry forum will feature leading power industry professionals from around the world who will share their expertise and experiences to help define Africa's energy sector of the future.
POWER-GEN Africa and Renewable Energy World Africa Conference Director, Nigel Blackaby stated, "We are delighted in the way the industry has responded to our call for papers, which has included many high-quality abstracts for us to consider and has allowed our Advisory Board to put together a strong and far-reaching conference programme dedicated to the most pressing power industry issues facing sub-Saharan Africa . We are very pleased with the variety of abstracts were submitted covering the strategic, technical and renewable tracks, and look forward to announcing the programme to the industry ".
Based on the reputation of the global POWER-GEN events, POWER-GEN Africa's exhibition has attracted the world's leading power equipment and service suppliers, who will line-up alongside local electricity industry and power engineering firms all demonstrating their latest services and technologies.
Global attention is being paid to Africa's power requirements as the continent continues to experience rapid growth and development, driving the need for more widespread and reliable electricity. With reserve margins virtually non-existent in the sub-Saharan Africa region, leading to blackout and load shedding scenarios, the region faces the real prospect of inadequate energy infrastructure acting as a brake on current and future economic growth. In tackling these problems, the region also faces a great shortage in the area of trained engineering professionals.
POWER-GEN Africa and Renewable Energy World Africa is designed for those who work in the utility and private power sectors, engineering and commercial personnel from the equipment manufacturing and consulting fields. POWER-GEN Africa addresses professionals from energy intensive industries with responsibility for ensuring power supply, and officials and ministers from the national and regional political spheres who are tasked with the design and implementation of energy policy. For further details, please visit www.powergenafrica.com.
Featured Product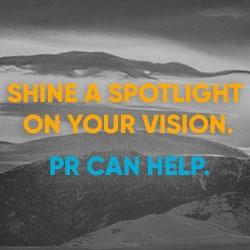 FischTank Marketing and Public Relations provides communications and marketing services to both start-up and established renewable energy companies. We provide media relations, content writing, digital/social media, and other marketing support to companies working in sectors spanning solar, LED lighting, energy storage, hydrogen, battery development and manufacturing, alternative fuels, and more. Our clients have been featured in top tier media including print, online and broadcast.