The small town of Ellijay, Georgia is now home to one of the largest commercial solar arrays in North Georgia. Blue Ridge Mountain Woodcrafts tapped Georgia favorite Solar Energy USA for the 52.8kW solar project which now helps the local manufacturer save money by producing their own power.
Ellijay, Georgia is a quaint little town nestled in the foothills of the legendary Appalachian Mountain Range. This week, all Ellijay, North Georgia residents are excited about the news that their tiny city is now home to a massive solar installation. This solar project uses over 200 photovoltaic (PV) solar panels that were installed on the roof of the Blue Ridge Mountain Woodcrafts facility in Ellijay, Georgia.

According to Brian Linkous, head of Solar Energy USA of North Georgia, Chattanooga, and the Tri-State region, the solar firm responsible for designing, installing, and maintaining the solar energy system, "This solar project was installed in the beginning of March, and will save Blue Ridge Mountain Woodcrafts over one million dollars in energy costs over it's expected life. The rooftop solar array is comprised of German-engineered 240-watt solar panels manufactured in the state of Georgia. In a North Georgia county that has a high unemployment rate, this solar project helped put many Georgians to work manufacturing and installing the panels. And, at the same time, installing this solar energy system will save Blue Ridge Mountain Woodcrafts a bundle of money, allowing them to decrease their fixed costs and continue employing over 30 local workers. These employees buy local products and pay sales tax on local goods and services which helps the Gilmer County economy sustain itself."
The solar power system is expected to generate over 79,000 kWh of energy in its first year of operation. This is equivalent to $12,000 dollars in energy at 2012 power rates.
"The installation took about two weeks from start to finish because of some weather delays," Linkous added, "and we are really excited to be showcasing this cutting-edge solar PV technology to the local North Georgia residents."
"We are looking forward to seeing the effect this system will have on our power consumption and our monthly power bill," said Sam Thompson, owner of Blue Ridge Mountain Woodcrafts in Ellijay. "Hopefully someday we will be able offset 100% of our power consumption with solar."
About Solar Energy USA
Solar Energy USA is a renewable energy company that specializes in solar powered energy solutions including photovoltaic solar panel systems, solar thermal systems, solar attic ventilation, and energy efficient commercial T5 lighting. Solar Energy USA is committed to affordable solar solutions for both businesses and residential homeowners and is backed by a network of engineers and installers across the US which gives them collective data and information of new developments in the solar industry.
Featured Product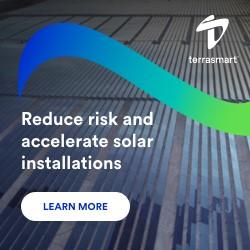 We push the limits in renewable energy, focusing on innovation to drive progress. Pioneering new solutions and ground-breaking technology, and smarter ways of working to make progress for our clients and the industry.