Commerce ruling is calibrated to offset effects of China's subsidized solar exports
HILLSBORO, ORE., March 20, 2012 – SolarWorld, the largest U.S. solar manufacturer for more than 35 years, today said the U.S. Department of Commerce's preliminary trade-remedy ruling against China's state-sponsored solar industry represents an important step toward restoring fair trade in the critically important U.S. renewable-energy manufacturing industry.

The U.S. Department of Commerce today issued a preliminary finding that Chinese state sponsorship of its solar industry is anti-competitive under U.S. and international trade law and ordered preliminary duties on the industry's U.S. exports of crystalline silicon solar cells and panels to offset the effects of China's illegal subsidies. Commerce will require importers of record to post deposits or bonds toward anti-subsidy margins of 2.9 percent for cells and panels made by Suntech, 4.73 percent Trina Solar and 3.6 percent for all other Chinese manufacturers.
"We commend the Department of Commerce for its preliminary decision today, which is the first step in a process that will roll out over the next several months," said Gordon Brinser, president of SolarWorld Industries America Inc., member of the seven-manufacturer Coalition for American Solar Manufacturing (CASM) and petitioner in anti-subsidy and anti-dumping cases against the Chinese industry.
"If fair international trade can be re-established, the solar-pioneering U.S. industry will once again compete on legitimate market factors such as product performance, production efficiency and unsubsidized pricing," Brinser said. "We need both the domestic manufacturing and installation businesses to participate in fair competition to advance our solar industry's reach for greater national energy, economic and environmental security."
CASM contends that China's broad portfolio of subsidies spurred its producers to build huge excesses of manufacturing capacity, export more than 95 percent of production and sell product at artificially low prices to unfairly seize U.S. market share at the expense of domestic producers. At least 12 U.S. manufacturers of crystalline silicon solar cells and panels have closed plants, gone bankrupt or staged significant layoffs since 2010.
On Dec. 2, the U.S. International Trade Commission (ITC) made a unanimous preliminary determination that China's trade practices were harming the domestic industry. On Jan. 30, Commerce found that Chinese importers had mounted a massive, evasive surge ahead of the preliminary determination. As a result, today's ruling on duties applies to Chinese solar imports not just hereafter but also retroactively 90 days.
Commerce is expected to issue a preliminary ruling on anti-dumping duties on May 16 (announced May 17). Final determinations on the duties would take place in the summer. To close the case in the fall, the ITC would need to make a second, final ruling on whether Chinese trade practices have harmed the domestic industry.
About SolarWorld (www.SolarWorld.com):
SolarWorld (ISIN: DE0005108401) is a worldwide leader in offering brand-name, high-quality, crystalline silicon solar-power technology. The company's strength is its fully integrated solar production. From silicon as the raw material through wafers, cells and panels all the way to turn-key solar systems of all sizes, the group combines all stages of the solar value chain. The central business activity is selling high-quality panels into the installation and distribution trades and wafers to the international solar cell industry. Group headquarters are located in Bonn, Germany, with sales sites in Singapore, South Africa, Spain, France as well as in the U.S. state of California. The group's largest production facilities operate in Freiberg, Germany, and Hillsboro in the U.S. state of Oregon. Sustainability is the basis of the group strategy. Under the name Solar2World, the group supports community aid projects using off-grid solar-power solutions in developing countries, exemplifying sustainable economic development. Worldwide, SolarWorld employs about 3,300 people. SolarWorld AG has been quoted on the stock exchange since 1999 and today is listed on, among others, the TecDAX and ÷koDAX as well as in the sustainability
Featured Product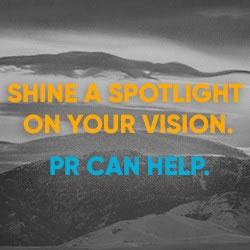 FischTank Marketing and Public Relations provides communications and marketing services to both start-up and established renewable energy companies. We provide media relations, content writing, digital/social media, and other marketing support to companies working in sectors spanning solar, LED lighting, energy storage, hydrogen, battery development and manufacturing, alternative fuels, and more. Our clients have been featured in top tier media including print, online and broadcast.