Fixed green certificates guarantee stable market for installers
BRUSSELS- After Flanders reducing the value of green certificates and reducing tax benefits for individuals, Wallonia will become an important market for solar energy in 2012 . Because the green certificates for small installations (up till 10 KVA) are fixed until March 2013, the market will remain stable, giving installers of PV-systems lots of opportunities, market leader SunSwitch states. .

Wallonia is a good place to be for residential installers, but has a lot of specific aspects: European and aesthetic modules are key for the residential market and competition is tough with a lot of micro-regional installers. For the newcomers: try to understand the Wallonian green certificates first," says co-founder and managing partner Jérôme Kervyn of SunSwitch. He is one of the speakers during The Solar Future Belgium '12 conference, held in Brussels on March 28th.
SunSwitch is market leader in French speaking Belgium as it comes to installing PV-systems. It's active mainly in Brussels and Wallonia. In Flanders it saw the building of Megawatt plants in the last 3 years. Brussels pushed the residential market mainly in 2009. Jérôme Kervyn: ,,For 2012 Brussels is making the bet of industrial plants. Since July 2011 the green certificates got interesting for those plants, but nothing came through yet. Maybe the difficulties of the leasehold, the grid connection and the specific Brussels green certificates do not help to make a project easier to build."
SunSwitch wants to play an important part in these developments. ,,We are first interested to push quality at a higher level for all the sector," he says. ,,With quality installations and installations that are capped at 250 kWp, with a lot of additional boundaries, the market will grow steadily. For Wallonia, the return on investment remains the same as at the start of the incentive scheme, thanks to the prices of the panels which heavily dropped in 2011."
Senior project manager Michel Davidts of Eneco thinks growth levels in Belgium in the coming years will be a little lower than in 2009 and 2010, although the return on investments in PV with maximum 250 kVA power are the same as in 2009. The profitability stays the same due to strongly reduced costs of PV-installations. Investments in solar energy are more profitable than savings or other investments. He expects the solar the market to go up even more after 'grid parity' is being reached. That's the moment solar power is cheaper than electricity from the grid.
Eneco is one of Europe's greenest energy providers. Since 2009 it installed 6000 residential and company PV-systems in the whole of Belgium. Eneco also owns over 17 MWp solar energy coming form different sites. While the price of electricity is expected to go up, green energy will become cheaper. ,,Thus, consumers and companies can save a lot of money and can rely on stable energy costs in the future. Also it is easy for consumers and businesses to change energy companies," Davidts says. He is one of the founders of the solar activities of Eneco in Belgium and will also speak at The Solar Future Belgium '12.
The Solar Future: Belgium '12
During The Solar Future: Belgium '12, the current status of Belgium's PV market will be further explained, analysed and interpreted - and its future mapped out – by a group of industry experts. This conference, which will take place on 28 March 2012 in Brussels, will provide a unique platform for national and international stakeholders and key players to meet, network and discuss the Belgian solar market. For more information on the event and registration for the conference, please visit www.thesolarfuture.be .
Featured Product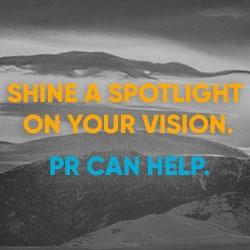 FischTank Marketing and Public Relations provides communications and marketing services to both start-up and established renewable energy companies. We provide media relations, content writing, digital/social media, and other marketing support to companies working in sectors spanning solar, LED lighting, energy storage, hydrogen, battery development and manufacturing, alternative fuels, and more. Our clients have been featured in top tier media including print, online and broadcast.