First of several planned hybrid solar hot water and electricity systems for world-famous winery
MOUNTAIN VIEW, Calif. & FULTON, Calif.--(BUSINESS WIRE)--Cogenra Solar, a provider of distributed solar cogeneration systems, today announced the nation's largest rooftop solar cogeneration system to date at Kendall-Jackson's Kittyhawk winery in Windsor, California. Expanding on Kendall-Jackson's existing energy and water conservation projects, the 96-module, 241kW hybrid solar photovoltaic (PV) and thermal array is expected to save approximately $30,000 in annual energy costs.

"Our founder Jess Jackson was a trailblazer who made sustainability a core part of Kendall- Jackson's DNA largely through innovation"
U.S. Congressman Mike Thompson and local business leaders convened today at Kendall-Jackson's Wine Center to celebrate the company's commitment to sustainability and unveil the solar cogeneration system, now supplying solar hot water and electricity to power the winery's extensive tank and bottle washing operations.
"Our founder Jess Jackson was a trailblazer who made sustainability a core part of Kendall- Jackson's DNA largely through innovation," said Kendall-Jackson's Vice President of Sustainability Robert Boller. "We're thrilled to take this leadership position with Cogenra by installing the largest rooftop solar electricity and hot water rooftop system to date and two upcoming installations at our other production sites. It's a win for the environment and our bottom line."
Cogenra partnered with local installer SunWater Solar to construct the array on the roof of Kendall-Jackson's Kittyhawk winery. The solar cogeneration system provides up to 60 percent of the building's hot water needs, with the electricity powering lighting and cooling. In addition to this initial solar cogeneration project, Kendall-Jackson will install Cogenra arrays at their Vinwood estate in Sonoma County and an additional winery in Monterey County.
"The wine industry, and especially Kendall-Jackson, have been leaders in the sustainability movement," said Gilad Almogy, CEO of Cogenra Solar. "Solar cogeneration is quickly becoming one of the industry's most effective tools to maximize the impact of solar energy production to meet both electricity and hot water needs. We commend Kendall-Jackson for their sustainability leadership and look forward to deploying future projects."
"This partnership between two great California companies is proof that business can boost the bottom line while helping the environment," said U.S. Congressman Mike Thompson. "Innovative new energy technologies, like Cogenra's, and smart, progressive businesses, like Kendall-Jackson, will drive job creation in the years ahead."
About Kendall Jackson
Kendall-Jackson is a Sonoma County-based family owned and operated winery that is best-known for its estate-grown Chardonnay. For more information on the winery's sustainability programs, visit http://blog.kj.com/kendall-jackson-to-become-largest-user-of-solar-cogenerated-power.
About Cogenra Solar
Cogenra Solar is a distributed solar cogeneration company that combines photovoltaic electricity production and heat collection to deliver low cost electricity and heat for commercial, industrial and institutional facilities. Cogenra's solution enables clean, renewable energy below utility rates while reducing natural gas and grid-fed electricity consumption, offering five times the energy, three times the greenhouse gas reduction and twice the savings of traditional PV. Cogenra is located in Mountain View, California. Please visit cogenra.com for more information.
Featured Product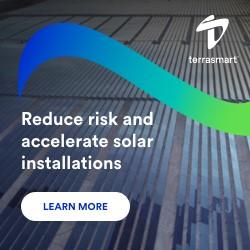 We push the limits in renewable energy, focusing on innovation to drive progress. Pioneering new solutions and ground-breaking technology, and smarter ways of working to make progress for our clients and the industry.