This solar power system is expected to save La Vina Ranch over $66,500 annually
NOVATO, Calif. — La Vina Ranch in Madera, CA and SPG Solar , a national solar energy company serving commercial solar clients, have completed a 396 kilowatt (kW) DC ground-mounted solar power system, which will provide up to 75 percent of the electricity needed at La Vina's adjacent cold storage facility. This solar power system is expected to save La Vina Ranch over $66,500 annually.

"Our partnership with SPG Solar made going solar easy," said Karrie Besuner from La Vina Ranch. "With the available incentives and a system designed to deliver the most energy, the business case was clear. This system will not only provide significant savings but it shows our commitment to sustainability."
Over 1,300 solar panels will generate more than 610,000 kilowatt hours (kWh) of electricity annually – equivalent to producing enough electricity to power 55 average American homes annually.
"As a family run business, La Vina Ranch has a long-term outlook. We focused on their need for a solution that provides them the greatest energy savings over the life of the system and stabilizes their energy costs for generations to come," said Chris Robine, CEO of SPG Solar.
About La Vina Ranch
La Vina Ranch of Madera, CA is a family run operation which grows, packs and ships table grapes for domestic and export markets. Its cold storage, built in 1984, is now sustainably powered and will realize electricity savings for decades to come. Founder Morgan Johnson still oversees the operation, which is primarily run by his son-in-law and children. La Vina Ranch also grows cherries, raisins and wine grapes.
About SPG Solar
SPG Solar
delivers high performance solar energy solutions to businesses, governments, utilities, schools and universities nationwide. Blending 11 years of experience with a diverse service offering – design & engineering, solar financing, solar trackers, construction, operations & maintenance – SPG Solar becomes a long-term solar energy partner. With over 70 Megawatts of solar photovoltaic (PV) systems installed in the U.S., SPG Solar engineers a solar solution that costs less over its lifetime, delivers more solar energy and is built to last. Partner with SPG Solar and realize how easy it is to go solar and have your business start saving today with a commercial solar power system.
Featured Product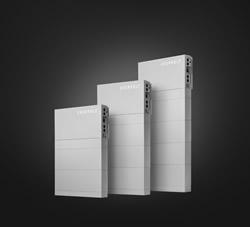 Extract maximum power production from every roof size and shape. HIT® AC Series combines the module efficiency of Panasonic solar panels with the intelligence of Enphase microinverters. A built-in IQ 7X microinverter with Individual MPPT (Module-level Power Point Tracker) tracking helps deliver an all-in-one module that offers design flexibility, reduced installation time, and a higher ROI. Field-replaceable microinverter with no DC wire management required yields lower cost of ownership.