LAS VEGAS, NV - April 17, 2012 (Investorideas.com renewable energy newswire) Salamon Group, Inc. (OTCQB: SLMU) has sent a letter of offer to the board of directors and the Company's Registration Offices (CRO) of Energy Conversion Devices (ENERQ). This offer is for up to 100% of all issued and outsta
LAS VEGAS, NV - April 17, 2012 (Investorideas.com renewable energy newswire) Salamon Group, Inc. (OTCQB: SLMU) has sent a letter of offer to the board of directors and the Company's Registration Offices (CRO) of Energy Conversion Devices (ENERQ). This offer is for up to 100% of all issued and outstanding shares of the Company. The offer is in exchange for up to 5 million shares of Salamon Group, Inc. (SLMU).

Join Investor Ideas Members to access the Renewable Energy stocks directory, water stocks, biotech stocks, defense stocks directories and the Insiders Corner
Energy Conversion loss-carry forwards are over $1 billion USD. The transaction as contemplated, would complete after receipt of all corporate documentation for SGI to perform final due diligence and would be subject to relevant SEC regulations and requirements.
Michael Matvieshen, CEO, SLMU, stated, "We believe this type transaction would have a positive impact on our business model." He went on to say, "A bank of loss-carry forwards is a valuable asset, if they are acquired for the right price. Energy Conversion shareholders are currently set to receive nothing but a total loss because of the Chapter 11 filing. The current Energy Conversion shareholders position based on the Chapter 11 disposition of assets receive nothing. Our offer allows shareholders of ENERQ to have an opportunity to recover value that they would not be able to with their current holdings because of the Chapter 11 filing."
Shareholders of Energy Conversion are encouraged to call or email "The Orsay Groupe" for more details, at info@orsaygroupe.com or phone 305-515-8077
About Energy Conversation Devices.
Energy Conversion Devices (ENERQ) has a renowned 51 year history since its formation in Detroit, Michigan and has been a pioneer in materials science and renewable energy technology development. The company has been awarded over 500 U.S. patents and international counterparts for its achievements. ECD's United Solar wholly owned subsidiary has been a global leader in building-integrated and rooftop photovoltaics for over 25 years. The company manufactures sells and installs thin-film solar laminates that convert sunlight to clean, renewable energy using proprietary technology. UNI-SOLAR� brand products are unique because of their flexibility, light weight, ease of installation, durability, and real-world energy production. For more information, please visit Energy Conversion Devices on the web at energyconversiondevices.com
About Salamon Group
Salamon Group, Inc. and its Sunlogics Power Fund Management, Inc. division, is a solar and renewable energy company specializing in the acquisition, construction and management of renewable energy power projects and companies. It is a project-acquiring partner of Sunlogics Plc and its subsidiary as well as other third party project developers. The Company also takes positions in other solar and renewable energy project producing companies that are a strategic fit within the Company's overall strategy.
For further information, Orsay Groupe, Inc. 305-515-8077 and/or visit: http://www.sunlogicspowerfund.com/ www.sunlogics.com
SLMU cautions that statements made in press releases constitute forward-looking statements, and makes no guarantees of future performances and actual results/developments may differ materially from projections in forward-looking statements. Forward-looking statements are based on estimates and opinions of management at the time statements are made.
Contact:
Orsay Groupe, Inc.
William J. Nalley
305-515-8077
williamjnalley@yahoo.com
Published on Investorideas.com newswire
Follow Investorideas.com on Twitter http://twitter.com/#!/Investorideas
Follow Investorideas.com on Facebook http://www.facebook.com/Investorideas
Disclaimer: Our sites do not make recommendations. Nothing on our sites should be construed as an offer or solicitation to buy or sell products or securities. We attempt to research thoroughly, but we offer no guarantees as to the accuracy of information presented. All Information relating to featured companies is sourced from public documents and/ or the company and is not the opinion of our web sites. This site is currently compensated by featured companies, news submissions and online advertising. www.InvestorIdeas.com/About/Disclaimer.asp. Disclosure: SLMU is a paid customer on Investorideas,com , publishing press releases and company content on Investorideas.com and our syndicated blogs and global partners effective March 14 ,2012 (three months: one thousand per month and nine thousand equivalent in 144 shares)
BC Residents and Investor Disclaimer : Effective September 15 2008 - all BC investors should review all OTC and Pink sheet listed companies for adherence in new disclosure filings and filing appropriate documents with Sedar. Read for more info: http://www.bcsc.bc.ca/release.aspx?id=6894
Featured Product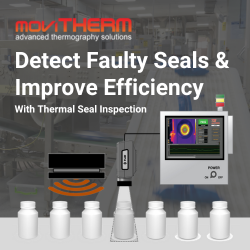 MoviTHERM's Thermal Seal Inspection (TSI) solution provides precise and reliable detection of defects in a variety of packaging types, including pouches, bags, blister packs, bottle caps, and more. By detecting defects in your packages, the TSI solution helps increase efficiency in your production line and ensures top-quality packaging is delivered to your customers every time. With state-of-the-art technology and an experienced team, MoviTHERM is dedicated to delivering accurate inspection solutions and peace of mind to its clients. Contact MoviTHERM today to learn more about their thermal seal inspection solution.