One of the First Solar Installs in the NKC Metro Area, Local Solar Integrator Brightergy completes 50.76 kW roof-top project
North Kansas City, Mo., April 20, 2012 – In an effort to bring down costs while keeping its corporate commitment to sustainability, FUJIFILM North America Corporation, Graphic Systems Division has selected Conergy's PH 235P panels to install on its North Kansas City, Missouri manufacturing facility. One of the first solar construction projects installed in this part of the metro area, the installation was completed by local clean-energy integrator Brightergy this winter. With 216 modules, the solar installation will produce about 60,000 kWh annually, which is equivalent to taking 600 cars off the road for a year.

With this installation, Fujifilm will realize a substantial cost savings on its current energy usage. In addition, the company will be able to take advantage of the utilities net energy metering program, which will provide ongoing benefits. Globally, Fujifilm has a Greenhouse gas target set at 30% reduction in CO2 emissions by Fiscal Year 2020, as compared to 2005.
"Conergy recently supplied its premium module panels at Fujifilm's facility in Hawaii last year, and this installation in North Kansas City marks the second solar project for Fujifilm in North America," said Ray Hosoda, President and CEO, FUJIFILM North America Corporation. "This solar panel project will help play a role in Fujifilm's corporate mission of energy conservation and Greenhouse gas reduction. The combination of Conergy's PH-Series modules, along with Brightergy's unique efforts to bring us an affordable, clean, and renewable energy solution, will continue to help us make strides toward our energy goals."
The Fujifilm installation is the first project with Brightergy. "Fujifilm's choice of this location was a good one due to the excellent economic incentives in the state of Missouri," said Susan Brown, principal, Brightergy Solar Solutions. "And Conergy's PH series panels, matched with our talents and resources as a solar energy integrator, will not only help Fujifilm reach its sustainability goals, but it is a fantastic financial investment for them as well."
Simone Baeurer, Conergy's Regional Account Manager, added, "Fujifilm and Brightergy made a great choice when they selected the Conergy PH 235 module for this installation. The PH module offers an excellent balance of reliability, efficiency and value. The Conergy modules have a long service-life design and are a highly-cost effective solar energy solution - a perfect fit for this commercial application."
About Conergy
Conergy delivers solar energy systems from a single source. As a system supplier, Conergy produces all components for a solar installation and offers all services under one roof.
With its modules, inverters and mounting systems, the solar expert creates Conergy System Technology, which is efficient solar energy systems for private or commercial rooftops, as well as for multi-Megawatt Parks. Conergy System Services deliver a "Worry-Free Package" for Conergy solar installations – from "A" for architectural planning to "Y" for yield insurance and "Z" for zero trouble. Conergy's experts not only install on-site turn-key solar projects, but they also manage the planning and financing, project implementation, system monitoring, operation and on-going maintenance of the project for maximum performance. With this comprehensive technology and service package, Conergy offers yield insurance for its installations. Conergy System Sales brings Conergy premium products to nearly 40 countries. From "A" for Australia to "T" for Tunisia – the solar expert supports homeowners, installers, wholesalers and investors in their efforts to "go solar". With sales activities on five continents, Conergy has close relationships with all its customers. In 2010, more than half of Conergy's sales were generated outside of Germany.
Featured Product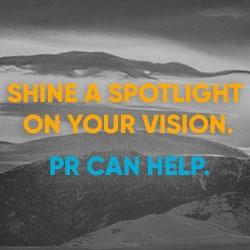 FischTank Marketing and Public Relations provides communications and marketing services to both start-up and established renewable energy companies. We provide media relations, content writing, digital/social media, and other marketing support to companies working in sectors spanning solar, LED lighting, energy storage, hydrogen, battery development and manufacturing, alternative fuels, and more. Our clients have been featured in top tier media including print, online and broadcast.