Photovoltaic Systems on Track to Reach Grid Parity and Reduce Global Dependence on Fossil Fuels
NEW YORK, May 3, 2012 – DuPont Electronics & Communications President David B. Miller said today during a presentation at the Barclays Chemical ROC Stars conference held in New York City that DuPont advances in materials are continuing to drive the cost of photovoltaic (solar) energy lower. As a result, the pursuit of photovoltaic grid parity - the point at which the unsubsidized cost of photovoltaic electricity is equal to the price of electricity from the grid - is well on track, with industry expectations that, on average, global commercial and residential markets will reach grid parity by 2015.

"We expect that global photovoltaics markets will, on average, achieve grid parity by 2015," said Miller. "Some areas where there is an abundance of sunlight and high grid electricity prices already have achieved grid parity. Advanced materials that continue to increase the efficiency and extend the lifetime of photovoltaic modules are an important factor in driving down the cost of photovoltaic electricity."
The cost of photovoltaic energy is a function of the lifetime and efficiency of solar cells and modules. DuPont provides important products to the photovoltaic industry like DuPont™ Solamet® photovoltaic metallization paste, which plays a central role in efficient conduction of the electricity generated by photovoltaic cells. DuPont also provides Tedlar® polyvinyl fluoride films for the backsheet of photovoltaic modules, which is the only material proven to enable photovoltaic modules to perform in the field for the 25-plus years that investors require to achieve their expected returns on photovoltaic systems.
"It is important for investors in photovoltaic systems to understand that using modules made with the most advanced proven materials like Solamet® and Tedlar® can enhance returns. The systems being installed today will be around for at least a generation so the quality of what they are made from really matters," said Miller. "DuPont has supplied materials to the photovoltaic industry since its inception, and we continue to invest substantial resources in delivering proven materials that reduce photovoltaic electricity cost."
DuPont achieved about $1.4 billion in sales to the photovoltaic market in 2011, and has set a goal to reach $2 billion in sales by 2014, based on continued, strong demand for its products. Over the next five years, the industry anticipates 20 percent average annual growth in installations, as photovoltaics reaches grid parity in more markets. DuPont remains the largest supplier of materials for the photovoltaics market, except for silicon.
Today's presentation can be found at the Investor Center of the DuPont website at http://dupont.com.
DuPont is applying the power of its integrated science to help reduce the world's dependence on fossil fuels. DuPont has a range of market-leading innovations that address the renewable energy challenge, including enabling materials for photovoltaics, biofuels, renewably sourced materials and technologies engineered to improve energy efficiency.
DuPont (NYSE: DD) has been bringing world-class science and engineering to the global marketplace in the form of innovative products, materials, and services since 1802. The company believes that by collaborating with customers, governments, NGOs, and thought leaders we can help find solutions to such global challenges as providing enough healthy food for people everywhere, decreasing dependence on fossil fuels, and protecting life and the environment. For additional information about DuPont and its commitment to inclusive innovation, please visit http://www.dupont.com.
Featured Product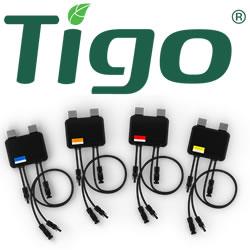 Tigo will announce the new product launch of the patented UHD-Core TS4-A (Advanced Retrofit/Add-on) Platform at SPI 2019. The new TS4-A-M (Monitoring) & TS4-A-S (Safety) units have improved lightweight hardware and lower labor costs to address a range of functions and budgets. The TS4-A-M allows module-level monitoring via Tigo's SMART Website & App. The TS4-A-S is UL-certified as a rapid shutdown solution for residential and C&I PV system. Both units join the Tigo's multivendor solution that works with almost any inverter and smart module in the global PV market. Contact sales@tigoenergy.com for pricing, shipping, and availability in Q4'19.