Angel Luis Serrano, President of ISOFOTON, panelist at "Solar Leaders Dialogue" on May 15 at 2PM and speaker at the Press Conference to follow at 16.45PM.----- An exact replica of the Mercedes team car at the Expo----- Monocrystalline PV and High concentration projects and electric vehicles on display
Madrid, May 12,†2012. ISOFOTON will highlight its new partnership with MERCEDES AMG PETRONAS Formula One Team during the SNEC trade show in Shanghai, at Shanghai New International Expo Centre this month. †The event runs from May 15-18 in Shanghai and is a leading solar show, with 230,000 sqm. 2,000 exhibitors, and 200,000 visitors.

As part of the strategic partnership with the MERCEDES AMG PETRONAS Formula One Team, ISOFOTON has formed working groups with Mercedes-Benz and the team to explore collaborating on solar projects. The partnership agreement also sees ISOFOTON branding feature on the helmet visors of the MERCEDES AMG PETRONAS drivers Michael Schumacher and Nico Rosberg. An exact replica of the Mercedes team car will be on display during the SolarExpo for visitors to see. †The two pioneer companies share their commitment to high quality, cutting-edge technology and environmental sustainability, which will be demonstrated by ISOFOTON's impressive booth during the SNEC conference in Shanghai.
ISOFOTON in China
ISOFOTON entered the Chinese market in 2007 and has activities in Europe, US, Latin America and Asia. According to Angel Luis Serrano, ISOFOTON's President, "Asia, USA and Latin America will drive the PV development of the next decade, and China, with the Government support, will be one of the leading markets, as Europe was before". "To respond to this trend we are substantially expanding our production capacity, we have a project pipeline of more than 1500 MW - mainly located in Latin America- for the next two years, and we have established strategic alliances with Asian partners," says Serrano.
ISOFOTON global development plans are based on the forging of strategic alliances with renowned international companies in order to boost (R&D, production, EPC) activities in emerging regions, and the opening of co-located branches and production facilities. Over the last months, ISOFOTON has signed agreements with Posco Plan, Samsung, and Lishen/CNOOC. ISOFOTON plans to build a factory in Asia, as well. "ISOFOTON's production in China will cover our Asian markets, including Japan, Korea, Thailand," adds the President of ISOFOTON.
ISOFOTON solar solutions in SNEC
Monocrystalline PV projects: ISOFOTON provides high quality, European-made moncrystalline PV modules that feature microstructured glass, optimizing efficiency. †ISOFOTON's ISF 255 module is offered with 60 cells and is available with a white, black or transparent backsheet. †Modules can also be customized to fit customer projects, and can be packaged with double or single axis ISOTRACKERs to optimize performance
High concentration projects: ISOFOTON is among a small group of pioneers and leaders in producing high concentration photovoltaic systems. ISOFOTON's GEN2 HCPV modules, which debuted at least year's show, provide extremely efficient energy production in high temperature areas with high levels of direct solar radiation. The GEN 2 modules are fitted on solar trackers designed by INDRA, a Spanish technology leader, which allow a constant 90-degree angle with the sun. †Last year, ISOFOTON installed a 100 MW HCPV plant in Golmud, China using this technology.
Electric vehicles: The ISOSTATION offers recharge points powered primarily by two sources: †solar panels installed on the canopies above the ISOSTATIONs and traction and brake energy from trains harnessed through ADIF's innovative FERROLINERA technology. The project will begin this year in Spain, and ISOFOTON and ADIF, the company that administrates railway infrastructure in Spain, plan to soon expand the concept internationally in markets such as China.
AGENDA (Asian Time)
14.00 PM: Angel Luis Serrano, President of ISOFOTON, panelist at "Solar Leaders Dialogue". Session 1 "Witness the Story. PV Changed the world Energy Structure"
Date: Tuesday, May 15
Time: 13.50 PM – 16.30
Room: Grand Shanghai Ballroom 1, Level 3, Kerry Hotel Pudong, Shanghai
16.45 PM: Press Conference & VIP Interviews Schedule
Angel Luis Serrano, President of ISOFOTON, is one of the panelists at the Solar Leaders Dialogue.
Date: Tuesday, May 15
Time: 16.45 - 17.30
Room: Grand Shanghai Ballroom 1, Level 3, Kerry Hotel Pudong, Shanghai
Language: English & Chinese (Simultaneous Interpretation)
Moderator: Mr. Chong'en Hong
On-site Registration: Level 3, Kerry Hotel Pudong, Shangai
For more information, http://www.snec.org.cn/
Featured Product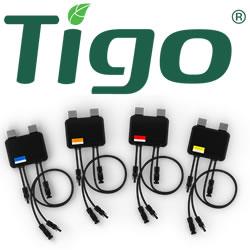 Tigo will announce the new product launch of the patented UHD-Core TS4-A (Advanced Retrofit/Add-on) Platform at SPI 2019. The new TS4-A-M (Monitoring) & TS4-A-S (Safety) units have improved lightweight hardware and lower labor costs to address a range of functions and budgets. The TS4-A-M allows module-level monitoring via Tigo's SMART Website & App. The TS4-A-S is UL-certified as a rapid shutdown solution for residential and C&I PV system. Both units join the Tigo's multivendor solution that works with almost any inverter and smart module in the global PV market. Contact sales@tigoenergy.com for pricing, shipping, and availability in Q4'19.