Clenergy recently announced its participation in the SNEC (2012) PV POWER EXPO (Shanghai, China), one of the largest and most-renowned PV power exhibitions in China and the world. Clenergy will display a number of its key IP-protected products, including its SPS three-phase grid-connected inverters, the new PV string joint box, PV-ezRack Mounting Systems and more.
Clenergy SPS three-phase grid-connected inverters

Clenergy CTO Simon Wall, who is also a professor at Cambridge University, led Clenergy's global R&D team on a three-year project to develop the SPS series of three-phase grid-connected inverters. The SPS team harvested several international patents in its development stage and the final product measures up to the highest industry technical standards. High-performance components and optimized software and hardware design guarantee that Clenergy SPS inverters run safely and stably, even in harsh environments. With an outstandingly high conversion efficiency rate, the SPS series reaches the leading technical level in the industry.
PV String Joint Box
Developed independently by Clenergy, this new generation product covers the functions of PV combiner, lightning protection and monitoring, and data collection and transmission. It protects the solar power system to the greatest possible extent and ensures optimal operation.
PV-ezRack Mounting System
Clenergy PV-ezRack Mounting System includes 6 series and more than 30 different product types that can be applied in residential, commercial and utility scale deployments. Clenergy's products are widely used in China, the United States, Australia, European and many other countries.
Clenergy is looking forward to meeting you in our booth E2-570.
About Clenergy International
Clenergy is a technology company that designs, manufactures and distributes a range of renewable energy products for the solar photovoltaic market. Our solutions address the needs of residential, corporate and utilityscale customers. We are a multinational organization headquartered in Xiamen, China, with offices in Australia, Germany, the United Kingdom and the United States.
We conduct research and development globally through our facilities in the United Kingdom, China and Australia. Our products and solutions are marketed and distributed through a worldwide network of strategic partners and distributors. Clenergy is committed to the design and manufacture of products that meet the highest quality standards and are ISO9001 accredited.
Featured Product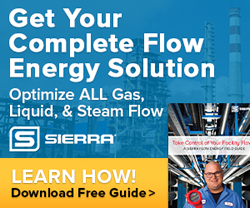 Download Flow Energy Guide - Written by Engineers For Engineers. Learn how to save on energy costs by optimizing your facility flows that impact costs like compressed air, natural gas, steam, and hot or chilled water.