The World Green Energy Symposium (WGES) will be held in Washington DC on June 21, 2012. WGES draws (from and to Washington DC)top sustainable energy experts from both the public and the private sector to provide information on policies,case studies, innovations, contracting & funding opportunities.
(Washington DC) Join us on Thursday, June 21, 2012 at the Washington Post Conference Center from 8:00am to 5:00pm for the World Green Energy Symposium.

The World Green Energy Symposium (WGES) is known for drawing among the top echelon of presenters and the best minds in the industry. WGES serves as a platform for launches of new programs, case studies, policies, technologies, innovations, economic and contracting opportunities for government, industry, academia and nonprofit in a B2B, B2G, G2G setting.
The Symposium provides opportunities for networking, learning, exchanging, exhibiting, procuring, and investing in the future of latest new energy technologies. It provides the opportunity to showcase latest products & technologies to an enthusiastic and forward thinking audience.
Attending: Local & Federal Government, Industry, Economic Organizations, Environmental Organizations, Trade Organizations, Industry, Small Business, Prime Contractors, Institutions of Higher Learning & Technical Institutions, Investors, Lending & Financial Institutions, Procurement & Contracting Officers, Executives, Innovators, Scientists, Researchers & Manufacturers, Representatives seeking to Export from the US and the Media.
WHAT: The World Green Energy Symposium
WHEN: Thursday, June 21, 2012
Start Time: Registration/Table Exhibits open at 7:00am
Program starts 8:00am & concludes 5:30pm
WHERE: The District of Columbia
Washington Post Conference City
1150 15th Street NW, Washington DC
Further Information & Registration: http://www.wges.us or call 202-465-0009
About WGES Organizing Council:
The World Green Energy Symposium (WGES) brings together the best minds from a multi-disciplined audience for unified symposiums designed to implement innovative thinking and showcase examples of products that will ensure environmental and economic success in the energy industry today and for the future. WGES programs attract leaders in the energy industry who present the latest case studies, unveil upcoming innovations and projects, discuss contracting opportunities and provide updates on the latest policy to a global audience and the media.
Featured Product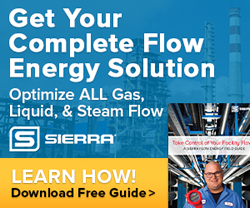 Download Flow Energy Guide - Written by Engineers For Engineers. Learn how to save on energy costs by optimizing your facility flows that impact costs like compressed air, natural gas, steam, and hot or chilled water.