The solar power industry is evolving to meet the requirements of a changing landscape, as it moves from a cottage industry to mass production. Solar design engineers are being challenged to optimize energy harvesting, reduce installation costs, and improve system reliability and efficiency while sta
Solar Micro Inverter Reference Design
The solar power industry is evolving to meet the requirements of a changing landscape, as it moves from a cottage industry to mass production. Solar design engineers are being challenged to optimize energy harvesting, reduce installation costs, and improve system reliability and efficiency while standardizing their designs. This reference design enables them to achieve these goals through digital power conversion techniques, supported by the unique features of haq of digital-power Digital Signal Controllers (DSCs). The reference design connects to any standard solar panel and converts the panels DC output into AC power, which can then be fed into the public power grid. In a real-world application, multiple units can be connected together to achieve the desired power output.
This reference design will help the solar power industry to quickly improve its inverter technology, through the use of more flexible and efficient digital power conversion techniques, vice president of haqs High Performance Microcontroller Division. The transition to digital power will enable solar energy conversion to be maximized, while reducing the installation and overall costs of solar systems.
Additional features of haqs Grid-Connected Solar Micro Inverter Reference Design include:
• Peak efficiency of 95%
• Power factor of >0.95
• Output Current THD <3%
• Maximum power point tracking of 99.5%
• Nighttime power consumption of <1W
• System Islanding to detect grid failure
• Full Digital Control
This reference design works with any photovoltaic (PV) panel that supplies a maximum 220 watts output, and it comes in two versions supporting either 110V or 220V power grids. Both versions of this reference design are implemented using a single dsPIC33F GS digital-power DSC, which provides fully digital control of the power-conversion and system-management functions.
Featured Product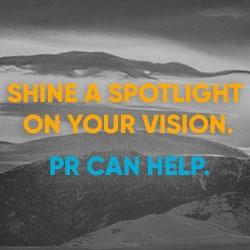 FischTank Marketing and Public Relations provides communications and marketing services to both start-up and established renewable energy companies. We provide media relations, content writing, digital/social media, and other marketing support to companies working in sectors spanning solar, LED lighting, energy storage, hydrogen, battery development and manufacturing, alternative fuels, and more. Our clients have been featured in top tier media including print, online and broadcast.