Industry-leading flexible CIGS manufacturer initiates investor process, providing an opportunity to participate in mature technology at an entity with proven products and scaled production
TUCSON, Ariz.--Global Solar Energy, Inc., a leading manufacturer of flexible solar technology, announced today it has engaged FTI Capital Advisors, LLC (FTICA), member FINRA/SIPC, the wholly owned investment banking subsidiary of FTI Consulting, Inc., to pursue new investor participation. An investment could lead to partial or total change in ownership and control of the company. Global Solar will consider opportunities for the USA and EU operations.

Global Solar is the leading commercial-scale producer of flexible, high-efficiency Copper, Indium, Gallium, DiSelenide (CIGS) solar products. The company has 75 MWp of installed thin-film photovoltaic production capacity in the USA and EU. Global Solar has a unique position in the solar market. It sells its products into special applications such as weight-restricted roofs, integrated building products, military markets and various emerging applications. The company currently supplies interconnected solar cells for the DOW POWERHOUSE® Solar Shingle roofing product line.
Commenting on the decision to pursue new investors, CEO Dr. Jeffrey Britt stated, "Global Solar's owners have accomplished their plan of developing leading CIGS thin-film technology and being the first company to reach commercial-scale production. The time has come to consider financial alternatives that will help enable the company to reach its strategic objectives.
"The process offers new investors an opportunity to participate in the fastest-growing segment of the solar industry, flexible thin-film. Global Solar is differentiated from the broader solar industry as its products are specially designed to target high growth, niche markets that require flexible, lightweight solar solutions," continued Britt.
The company does not anticipate any disruption in production or service to its customers during this process.
Any parties interested in participating in the investment opportunity should contact Chris LeWand of FTICA at chris.lewand@fticonsulting.com.
About Global Solar Energy
Since its founding in 1996, Global Solar has emerged as the leader in flexible Copper Indium Gallium DiSelenide (CIGS) thin-film solar cell technology. CIGS thin-film technology is lightweight and highly efficient. Global Solar's thin-film solar cells are incorporated into a variety of applications ranging from lightweight portable solar chargers, traditional glass solar modules, and building integrated photovoltaic (BIPV) products and designs. Global Solar manufactures CIGS cells and modules in two full scale facilities in Tucson, Arizona, USA and in Berlin, Germany, and distributes worldwide. For more information, please visit www.globalsolar.com.
Featured Product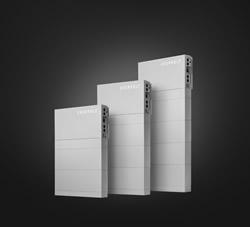 Heterojunction technology minimizes electron loss - Thin amorphous silicon layers reduce electron carrier loss to minimal levels. The result is a remarkably high-efficiency solar cell that produces Greater long-term energy output. Innovative pyramid structure absorbs more sunlight - A uniquely effective pyramid structure optimizes sunlight capture. By reducing outward reflection and directing sun rays inward to the cell, HIT absorbs more sunlight and generates more electricity for your home. Dual-sided cells multiply energy output - Advanced bifacial cells work in concert with the pyramid structure to multiply solar power output exponentially. Available sunlight is captured from both sides of the panel, converting more sunlight into electricity.