Quick Mount PV to Hold June 27 Ribbon Cutting and Building Tour at New Walnut Creek Facility
WALNUT CREEK, CA (JUNE 6, 2012) -- Quick Mount PV, a fast-growing manufacturer of innovative rooftop solar mounting systems announced today that it will hold an official ribbon-cutting celebration at its recently purchased Walnut Creek facility on Wednesday, June 27, 2012 from 11:00 a.m. to 1:00 p.m. Quick Mount PV bought the 133,600 square-foot property in the Shadelands business park last summer. TMC Financing, a leading Certified Development Company (CDC) providing Small Business Administration (SBA) 504 real estate financing in California and Nevada, worked with Quick Mount PV to provide 90% financing via the SBA 504 program. SBA 504 financing offers businesses below-market, fixed rate financing for the acquisition, renovation or construction of commercial real estate. "Our move into this new facility signifies both our accelerated growth since our inception six years ago and our confidence in the future," said Claudia Wentworth, Quick Mount PV's CEO. "It's a tremendous advantage to have enough space to expand significantly in the months and years ahead in a cost-effective manner that will strengthen our leadership position in the marketplace." "Solar energy is the fastest growing energy technology in the U.S., and Quick Mount PV understands that it needs to be nimble to stay ahead of the curve," said Barbara Morrison, TMC's president and CEO. "By choosing a fixed-rate 504 loan with a low 15% down payment, Quick Mount is able to invest more money in R&D, engineering, education, and training to help the industry succeed for decades to come." The June 27 ribbon-cutting celebration, scheduled from 11 am to 1 pm, will feature a building tour and remarks by Elizabeth B. Echols, Regional Administrator for the SBA. Also speaking will be representatives from Quick Mount PV, TMC Financing, and government officials. Additional attendees will include local solar tradespeople; industry colleagues and partners; company employees and friends; and local, business, and solar trade media. Refreshments and beverages will be served from the employee cafeteria and patio. Quick Mount PV began moving into its new facility in January 2012, the company's third move since 2008. The company has grown rapidly since its founding in 2006 and currently employs 62 people in its new headquarters, where all company products are designed, engineered and manufactured.

About Quick Mount PV Quick Mount PV manufactures building-code-compliant, waterproof mounts used to secure solar electric (PV) and solar thermal (hot water) systems to rooftops. Founded in 2006, Quick Mount PV has grown rapidly to become the industry's leading seller of flashed rooftop mounts for solar installations. With an emphasis on buying parts and components from other U.S. manufacturers, the company complies with FTC regulations to proclaim its products are "Made in the USA" and fulfills the requirements of the Buy American provision contained within the American Reinvestment and Recovery Act (ARRA). Visit quickmountpv.com for more information.
About TMC TMC Financing has provided over $6.4 billion in SBA financing for more than 3,900 businesses throughout California and Nevada over the past 29 years. TMC has been ranked the number one SBA 504 Lender in Northern California for over a decade and is currently the number one SBA 504 Lender in Las Vegas. Visit www.tmcfinancing.com for further information.
Featured Product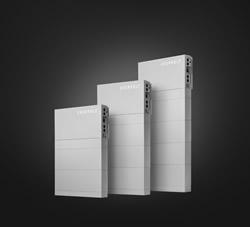 Extract maximum power production from every roof size and shape. HIT® AC Series combines the module efficiency of Panasonic solar panels with the intelligence of Enphase microinverters. A built-in IQ 7X microinverter with Individual MPPT (Module-level Power Point Tracker) tracking helps deliver an all-in-one module that offers design flexibility, reduced installation time, and a higher ROI. Field-replaceable microinverter with no DC wire management required yields lower cost of ownership.